It is 20 years since the Republic of Ireland's first state apology to children abused in Catholic institutions.
It is 10 years since a government-sponsored report exposed the sheer scale of the abuse carried out by priests, nuns and lay staff.
As the number of surviving abuse victims shrinks and the Irish state closes its survivors' fund, many feel that they have been left without a plan to continue to support them.
Warning: this article contains
some upsetting content.
Imagine two young brothers. One is visually impaired. His younger brother has brittle bone disease and is severely disabled. Both are forced to witness each other being sexually abused by two priests.
This is William Gorry's story.
His worst experience was when he was 10 years old. His brother, Thomas, was six.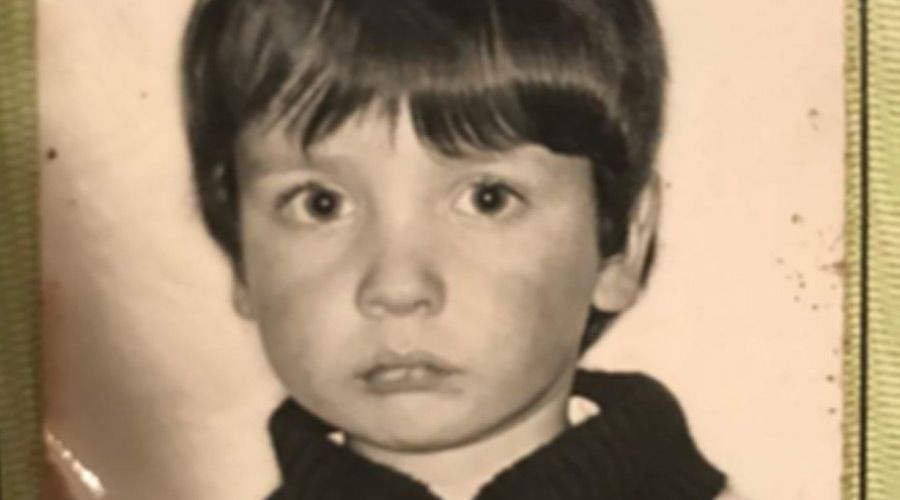 Sitting in his living room, he shifts in the black leather couch and looks down at his scrunched hands.
He speaks slowly.
"For him to witness me being abused and for me to witness him, as my brother, being abused, especially with him being severely disabled, was horrific," he said.
In 1974, his family fell into financial trouble. His mother left home.
There was nobody to look after the children, so they were sent to an industrial school.
In Ireland, these industrial schools were established to care for neglected, orphaned and abandoned children, according to laws at the time.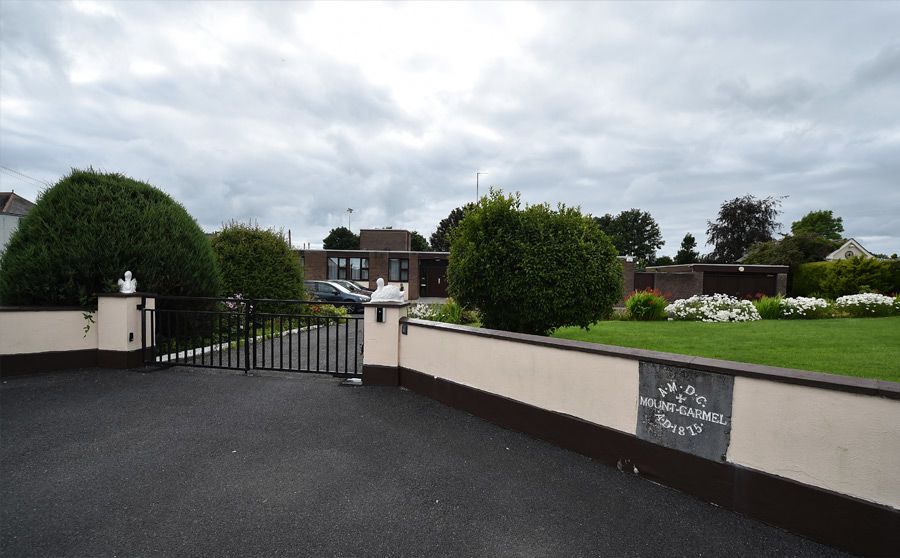 For 14 years, William was housed at the Mount Carmel Industrial School in Moate, County Westmeath, run by the Sisters of Mercy Catholic order. Some nuns would hit him with sticks and wooden spoons, hard enough to draw blood, while certain members of the clergy or lay staff would molest him.
"There was a regime from Monday to Sunday," he said.
"There were beatings. I was abused physically, mentally, emotionally and sexually."
If you were called to see the head nun, said William, a shiver would go down your spine.
"You knew what was coming to you. You'd have a bloody nose and a sore face," he said.
One Christmas, William was asked to help put up the decorations in one of the lay staff member's bedrooms.
The man spilled water on William. He didn't see it coming, William said, because of his visual impairment.
"It was made out to be an accident," he said.
That was when he was asked to strip out of his clothes. The lay staff member started to wash him down, touched William and masturbated him.
"I was told if I said anything I would be sorry," he said.
Later, he enrolled in a first aid course with a voluntary organisation which, at the time, was led by clergy.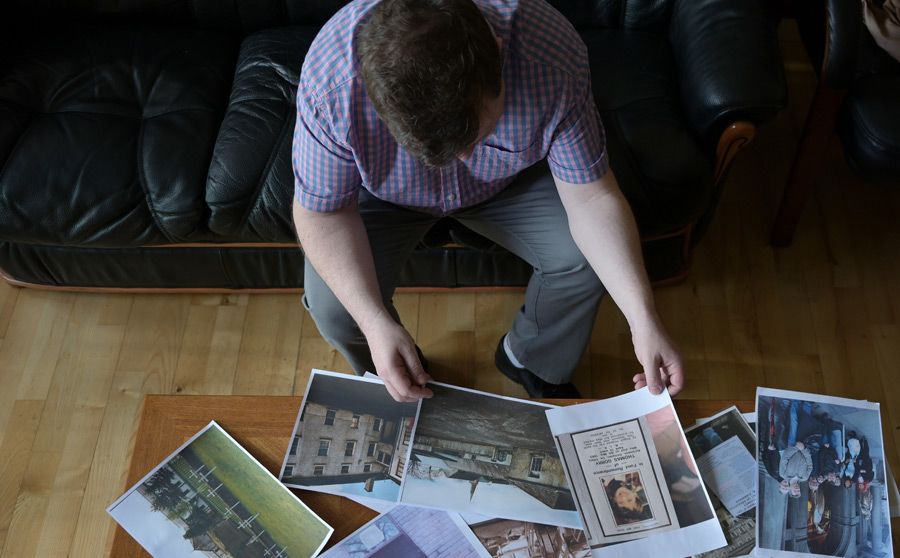 William said that even there, the sexual abuse continued.
"It always happened when you were on your own," he said.
"I once fell and cut my trousers, so they were cut off me."
He said he was then raped by a priest.
"I was told not to say anything, only that my knee was sore and that is why I was late back to my living quarters," said William.
William should have left the school at 16, but was so institutionalised that he stayed until he was 21.
"When I left, I could not cope."
"My body felt dirty. I felt shameful, guilty, useless."
Feeling hopeless and struggling with his sexuality, he ran away to Dublin.
"I felt messed up. I didn't know whether I was gay, straight or bi. I wanted to find out my identity," he said.
For many more years, William struggled. It was only in his 30s when he decided to start talking about the abuse he carried with him.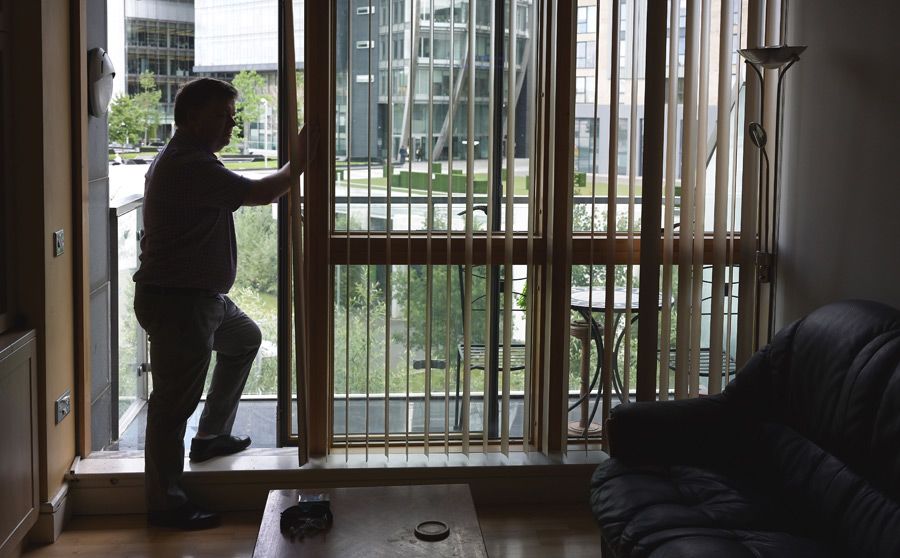 William, who is now 54, stayed in Dublin, where he still lives. Today he has a life, albeit not an easy one, he said.
"The trauma continues on. It's hard to find those words for the pain and suffering," said William.
"You'll never get on with your life when you recall things like this."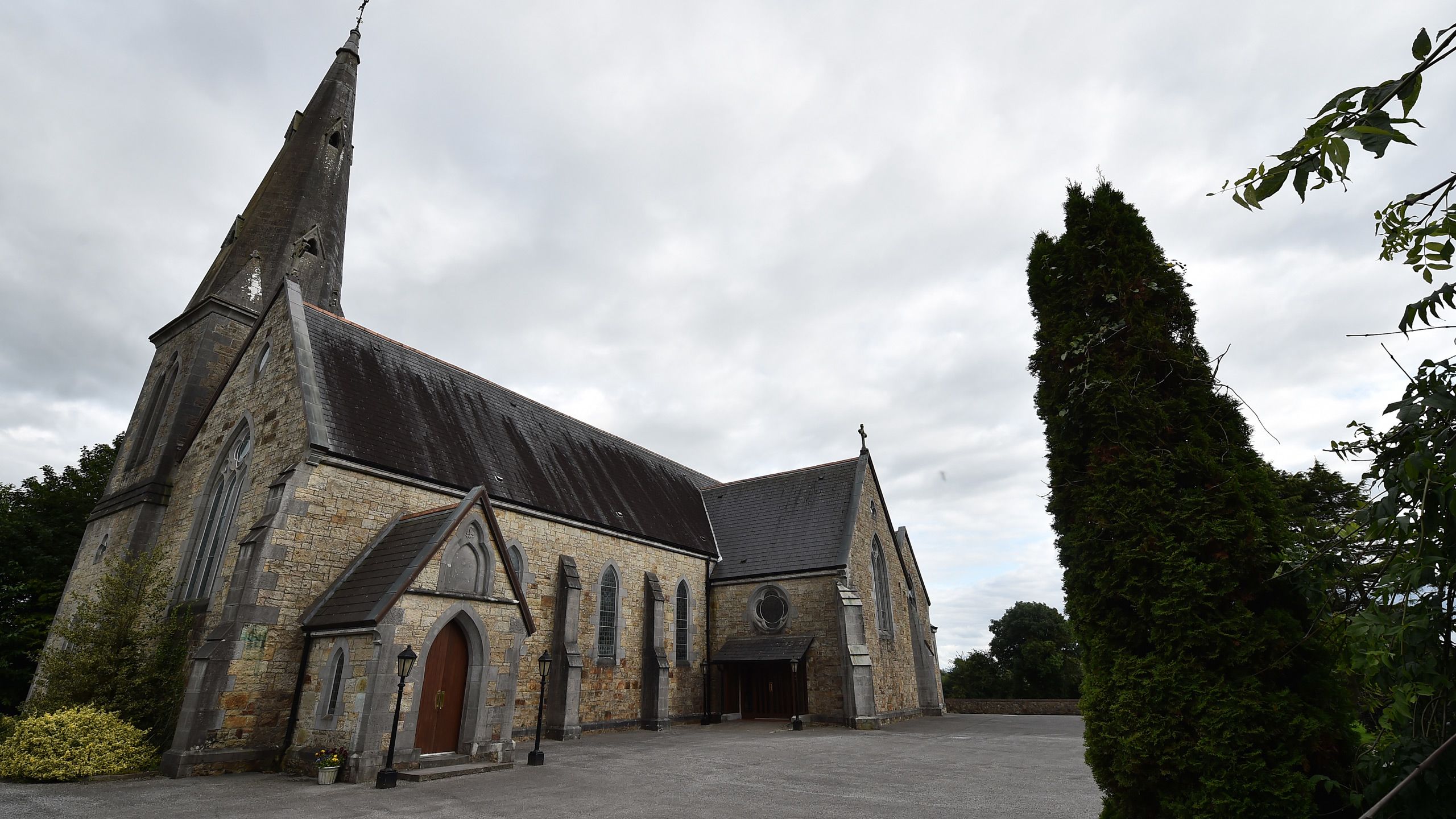 William Gorry reads a poem he wrote about the abuse he suffered
William was one of 170,000 children who, between 1936 and 1970, entered the gates of about 50 industrial schools.
Thousands of these young people grew up bearing the trauma of abuse like William does.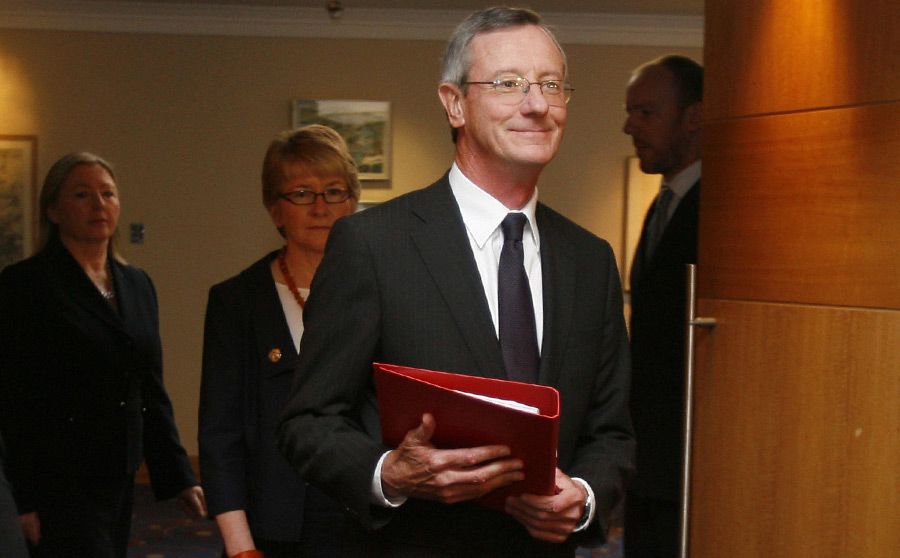 His story and others were laid bare in the Ryan Report, which revealed that sexual and physical abuse were "endemic" in Ireland's industrial schools.
While it was not the first report to reveal that children had been abused in these schools, it was the most comprehensive.
Released 10 years ago, within its 2,500 pages it details a climate of fear created by pervasive, excessive and arbitrary punishment in these schools.
The report also found that sexual abuse was endemic in boys' institutions.
These institutions are something you can trace back to the 18th Century, following a growing recognition of social problems.
One of those social problems was a large number of destitute, deserted or orphaned children.
"If you have ever read Dickens, this is the setting of Oliver Twist." said Daithí Ó Corráin, a historian at Dublin City University.
In 1908, Ireland was still governed by the UK. The government at the time brought in laws to allow the court to intervene to protect the physical and moral wellbeing of children.
In other words, children were sent to industrial schools if they were found begging, homeless, neglected, not attending school or having committed a crime.
While the schools were run independently, they were subject to state approval, said Mr Ó Corráin.
After the partition of Ireland and the creation of an independent southern state, the new republic faced considerable economic hardship. The industrial schools continued as the state relied on the Church for most of its welfare provisions.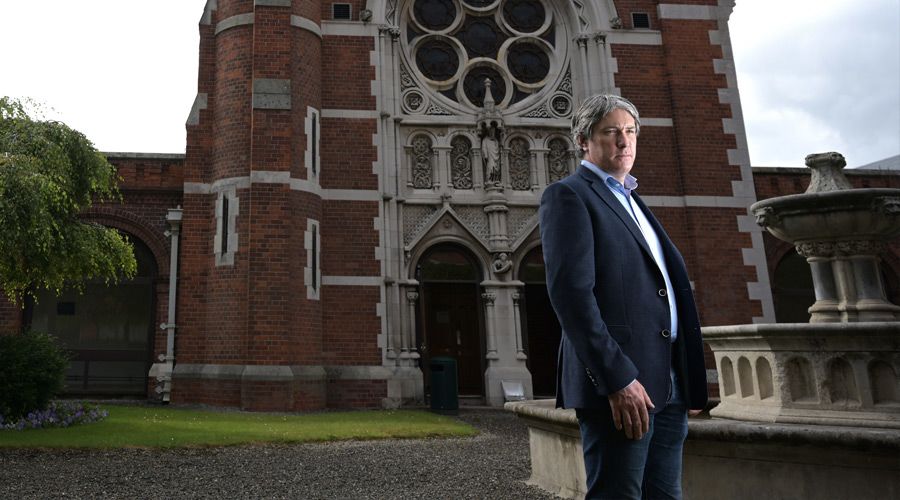 "That social service provision is designed to propagate the Catholic faith," said Mr Ó Corráin.
In the 1920s, Ireland had just emerged from its War of Independence.
"The Church was important for the new state. It offered it continuity and stability and really extensive organisational infrastructure," said Mr Ó Corráin.
"In return, a pretty bankrupt government allowed the Church to consolidate and extend its institutional presence in education, health and welfare with minimal interference.
"And that pattern persisted into the 1960s.
"It suited the state very well because religious labour was cheap, or free."
"And the capital costs were not met by the state, they were made by fundraising efforts from the Catholic flock."
In the case of the industrial schools, there was an incentive to maximise the numbers, because that was how the Church made money, said Mr Ó Corráin.
The industrial schools were not the only institutions with a sinister past.
Evidence of Ireland's mother and baby homes and Magdalene Laundries continues to be the subject of extensive inquiries and investigations.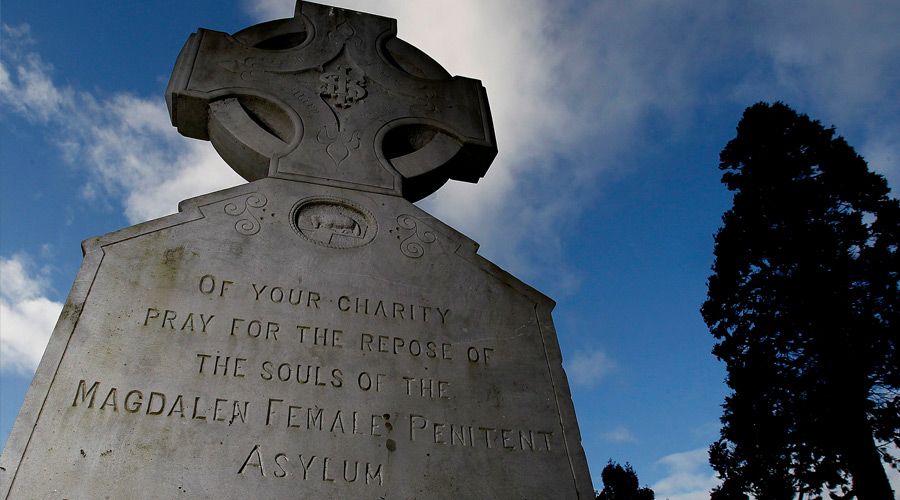 The Magdalene Laundries, or the Magdalene Asylums, are perhaps the most notorious of the Church's institutions for unmarried mothers. A depiction of them in the 2002 film The Magdalene Sisters shocked audiences around the world.
The Magdalene Laundries date back to the mid-18th Century. In the 1920s and 1930s, when there was panic among clergy of all denominations and voluntary rescue societies over rising illegitimacy rates, the mother and baby homes were opened.
"You have these institutions for single mothers but the state doesn't provide any mechanisms to allow mothers to keep their children," said Mr Ó Corráin.
"So the children are often transferred to orphanages often run by the same religious orders or they're transferred to industrial schools. Mothers in mother and baby homes tend to remain there until their children were old enough to be transferred.
"Then you've the introduction of legal adoption in the early 1950s and that facilitates the adoption of illegitimate children within a number of weeks of their birth. That allows mothers to leave their mother and baby homes sooner."
In 2013, a government report found that about 10,000 women were incarcerated in the Magdalene Laundries between the 1920s and the 1990s.
At the time, there was a huge stigma attached to unmarried mothers.
"There was a viewpoint perhaps that by facilitating adoption or putting them into an industrial school that those children were being given a chance of a better and more stable life," said Mr Ó Corráin.
Mary Smith, originally from Newmarket, County Cork, was one of those children.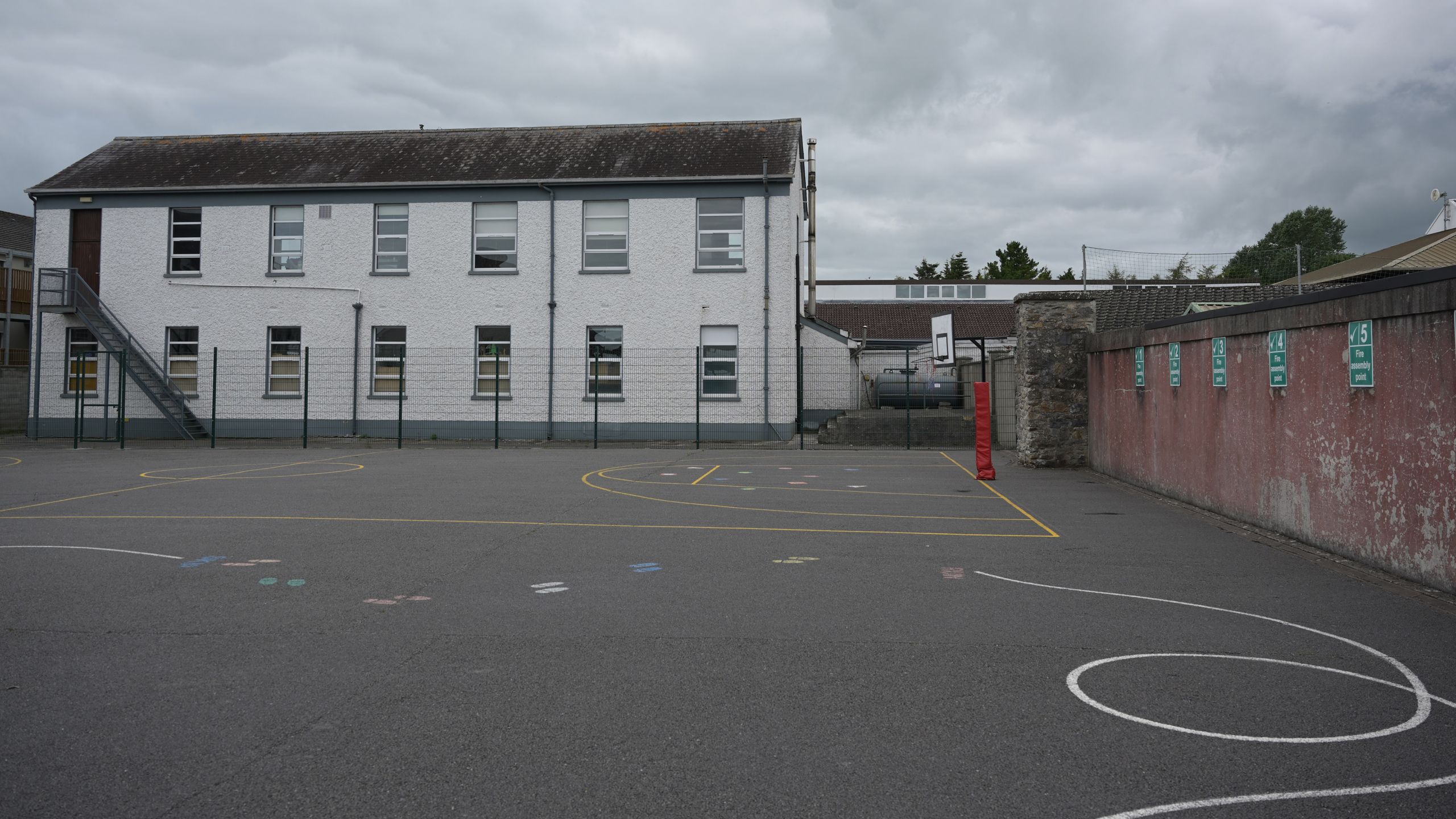 "They left me with nothing," said Mary.
"They left me without a home, without my mother, without my brother."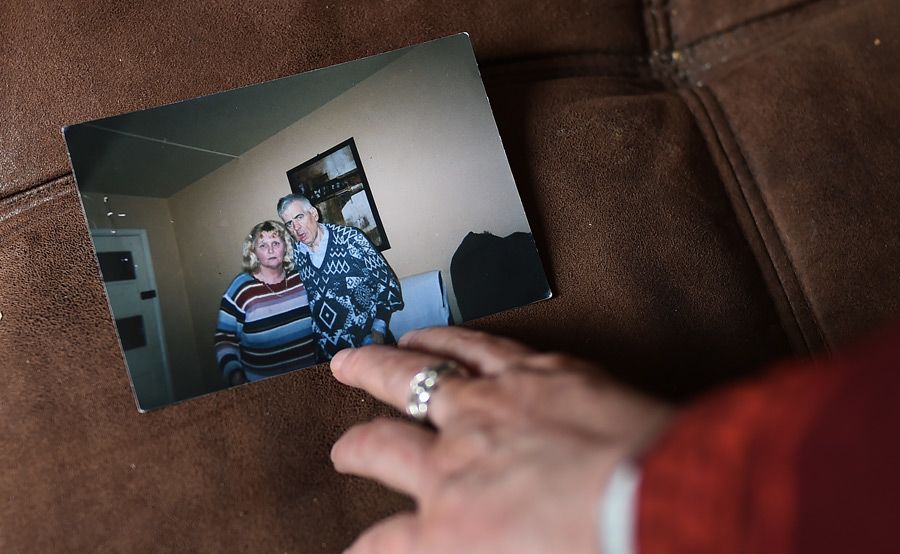 Mary lives in Dublin now. Sitting in her top floor one-bedroom flat, she insists on sitting with a photograph of her brother, Christy Smith, by her side.
Christy was sent to an industrial school while her mother, pregnant with Mary, was put into a Magdalene Laundry at Peacock Lane in Cork in 1952.
Their mother was 34 when she died. Mary never met her.
"Without a mother's love, you'll never be right."
"If you don't have that, then the rest of your life is destroyed."
There is no record of Mary – beyond that she was born in Fermoy in east Cork – until she was three.
She was brought up at St Aloysius' Industrial School for Roman Catholic Girls, in Clonakilty.
Until she was 14, Mary never knew her date of birth, or even what a birthday was.
There was no toothpaste, there were no mirrors. All the girls had the same haircut.
Instead of being called by name, each girl had a number. Mary said hers was 1,346.
As far back as Mary can remember, she was put to work in the laundry. She was so small that she had to stand on top of a pile of stacked pallets to reach the sink.
"We had to wash sanitary towels. I didn't even know what they were at the time," she said.
"We had to scrub them and the nun would give you a thump to keep going."
Even though Mary never went to school, she and the other girls would clean the rooms of a nearby boarding school.
One of the worst beatings Mary can remember is when she and another girl asked a child at the boarding school what it was like to go to school.
The nun caught them and told them to get back to work.
"Later that night she came in and she called me and the other girl. I thought I was dead I got such a beating," said Mary.
She remembers it well. The nun had a stick in one hand and a leather strap in the other.
"She lashed me and told me: 'You're not to talk to people,'" she said.
"I fell to the ground and she was beating me, just for talking to the outside world."
Sometimes, Mary would be sent to work on a farm for a day. On those days, she would not be fed. She was so hungry, she would eat the chicken feed to sustain her.
When she reached puberty, the nuns put a wrap around her chest to flatten her breasts.
Every Saturday she wore a red petticoat down to the floor to take her bath.
"You weren't allowed to look at your body developing," she said.
When Mary was 14, the Clonakilty industrial school closed down and she was transferred to St Joseph's Industrial School for Girls in Mallow.
"The regime there was completely different. I got a uniform and I started to go to school," she said.
It was there that Mary was told what money was for the first time when she was given a small allowance to go to the local carnival.
There she met a young man who bought her an ice-cream.
"I was stunned that someone could hand me something. I thought it was my birthday, because I knew you get presents on your birthday," she said.
Mary and the young man fell in love. It was the happiest time of her life.
"It was like I was in another world," she said.
But her time in Mallow lasted little more than a year.
A woman from a town 27 miles away came to the school and asked Mary to work for her. At first, Mary did not want to leave. But when the woman came asking for her a second time, she agreed.
"I thought it would be a great escape. Little did I know, worse was to come for me," she said.
Mary said the house to which she was brought was a large one, but that her room was tiny, and she shared it with the brushes and the hoover.
"The woman told me: 'You're my slave now,'" she said.
Her boyfriend from Mallow wrote to her and she started writing to him.
"He sent me a photo and I remember burning my hand on an iron I was looking at it so hard and not paying attention," said Mary.
When the woman of the house found out about the letters, she called the "cruelty man".
The "cruelty men", also known as the "poverty men", were officers who worked for the Irish Society for the Prevention of Cruelty to Children (ISPCC).
Ireland's Child Abuse Commission found that ISPCC officers played an important role in committing children to residential care.
In 2006, the chief executive of the ISPCC at the time, Paul Gilligan, told the commission: "It is reasonable to suspect that we certainly would have committed a significant number to the industrial schools.
"But I really have no idea about the overall percentage."
One day, Mary was told to go into the parlour where the "cruelty man" was waiting for her.
"He started talking about my mother," she said.
"He told me: 'You're getting more like your mother.'"
Then the woman of the house told Mary that she would end up getting pregnant, packed her case and sent her to Sunday's Well Magdalene Laundry in Cork.
"All I heard [the "cruelty man"] say when he left me there is: 'I have another one for you,'" she said.
"When that door locked my body went into shellshock. I've never moved on from that."
"I wouldn't eat for them. They had to tie my hands behind my back to get me to eat. But I wouldn't. I wanted to die.
"What was the point in living if I was going to be in there for the rest of my life?"
Mary's hair was shaved. Her name was changed to Mairéad. She was told not to talk.
She was 16 years old.
Mary said she spent almost a year at Sunday's Well, before being sent for again by the woman for whom she had worked before.
She was put to work again. Her boyfriend was never told where she went and there was no way to contact him.
Three months later, the woman of the house rang for the "cruelty man" again when she saw Mary speaking to the bread man.
The "cruelty man" put her into his black van. She was crying hysterically, she said.
Mary remembers the next part of the story vividly.
"The car stopped. I didn't know where I was," she said.
"I pulled my hands from my face and looked up. I saw we were at a field or something. It was the middle of nowhere.
"I thought to myself: 'This is great. I'm going to escape.'
"I opened the door and started running.
"I remember exactly what I was wearing. I had a navy skirt and I had blue tights on me.
"I ran. The next thing, he knocked me to the ground and pulled down my tights and raped me."
Mary never went back to Sunday's Well. Instead the "cruelty man" took her to a hostel, where she lived for two weeks before it closed down.
With nowhere to go, she settled on the streets of Cork, homeless.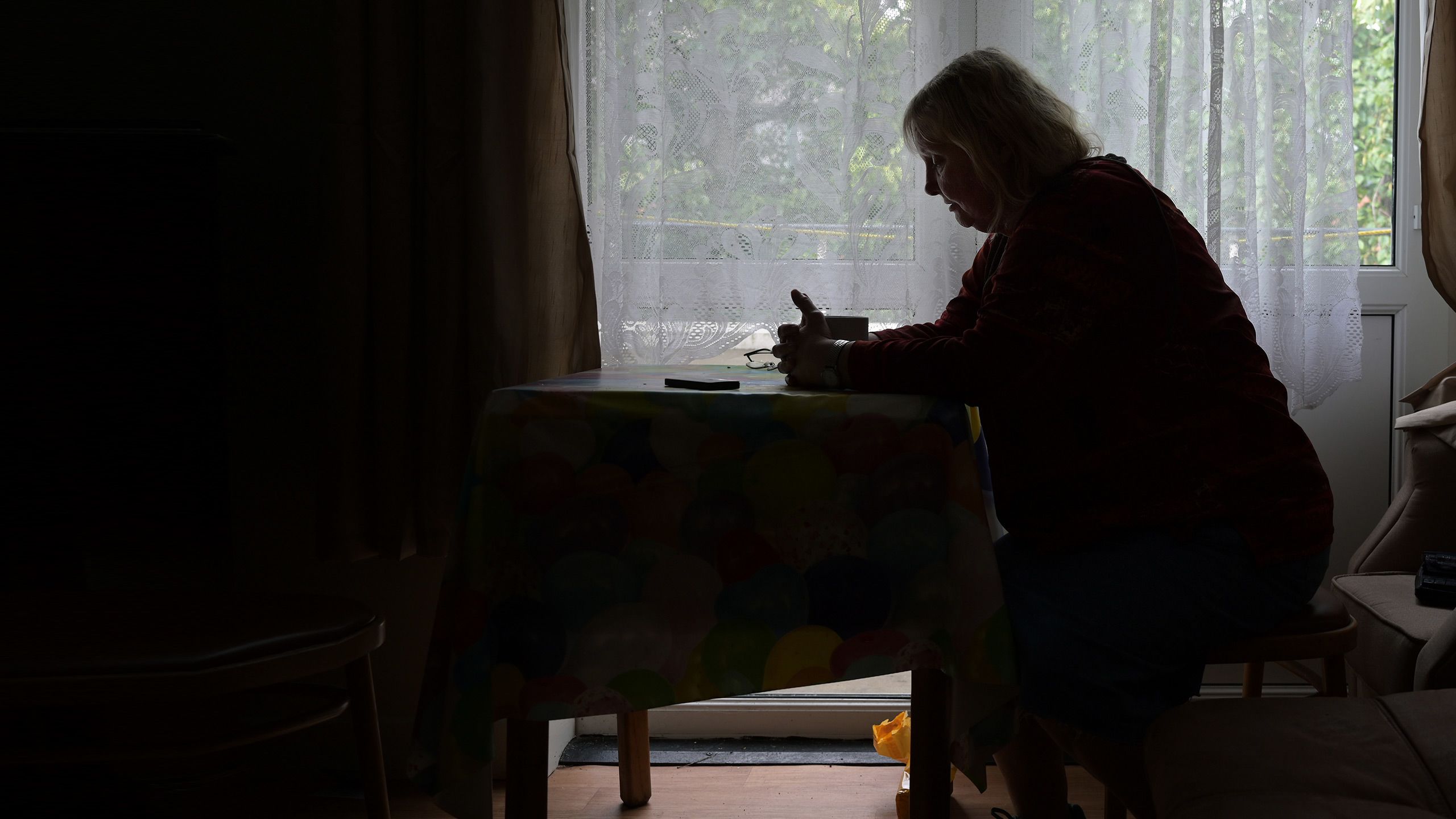 Mary had left the system of institutions, but she still carries around the trauma.
By the mid-1990s, society had liberalised. Victims were willing to speak out.
Stories of abuse dripped out victim by victim, institution by institution.
In 1999, Ireland's national broadcaster RTÉ opened the nation's eyes to the full picture of abuse in industrial schools in its documentary States of Fear.
Soon after, the Taoiseach (Prime Minister) at the time, Bertie Ahern, apologised to victims on behalf of the state.
In 2000, the state established the Child Abuse Commission but, with the sheer number of potential legal cases, the state was faced with a problem.
"They were in a situation where they could have been liable for millions and millions," said Colin Smith, a barrister who specialises in human rights.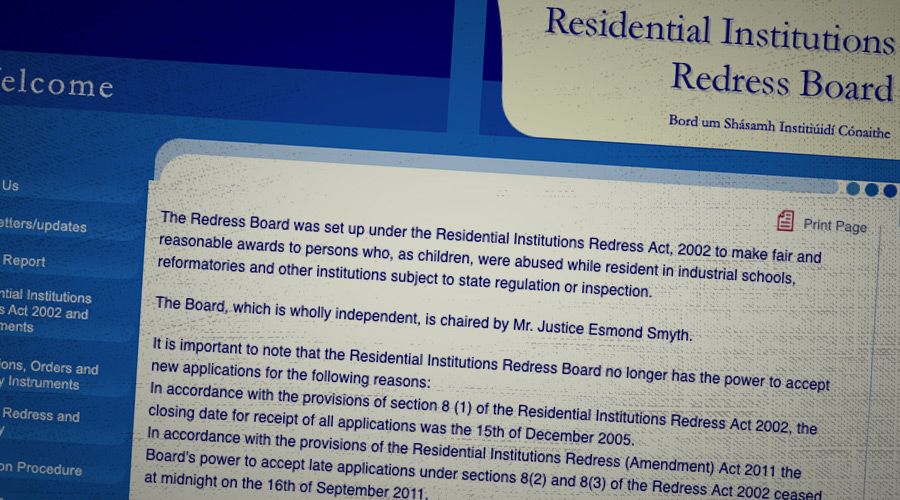 The Residential Institutions Redress Board, a compensation system for victims, was established in 2002.
Mr Smith said there were a number of reasons why the state would want to take the process out of the courts.
"The problem is that there could be a large raft of cases," he said.
"Also, part of the idea is not to have to put victims through the court trial."
Victims gave evidence to a board outside of court.
The hearings were informal, according to Mr Smith, and the idea was to determine how severe the abuse that person had suffered was.
Once that was determined, the victim was categorised by bands. The award a victim received depended on their band.
"They offered people a smaller amount of money than they might get in court without having to fully prove their case," said Mr Smith.
"The trade-off was that they would waive away all of their rights to sue the state or whoever was responsible for their abuse."
The board processed 16,650 applications. The average payment was €62,250 (£56,885). The largest was €300,500.
In total, the board paid €970m in awards to 3,565 people like Mary and William.
At the time, 18 congregations agreed to contribute €128m to the scheme – in cash and property – representing half of the estimated final cost of the redress scheme.
So far, 58 of 60 properties have been transferred to the state, according to Ireland's Department of Education and Skills.
People had very different experiences of the process.
"Some people had positive experiences, some had negative," said Mr Smith.
"Many were taken aback that they were being cross-examined by the council for the board, using information that had come from the congregations and from the order which had abused them."
Another issue for victims was that these awards were made on an ex-gratia basis, meaning they were given as a gift rather than from any legal requirement.
"There was no acknowledgement on the part of the state or on the part of the religious institutions that they had done anything wrong in individual cases."
There was more atoning to come.
Nine years after the Child Abuse Commission was established, it published its findings.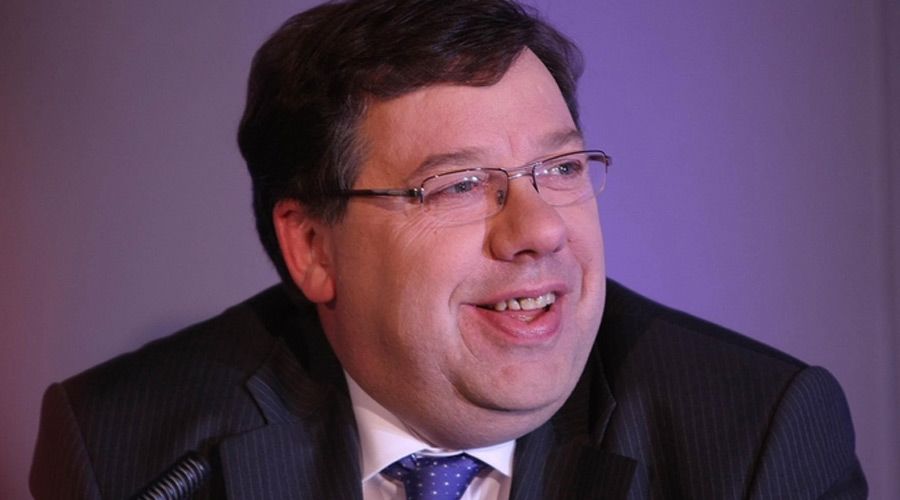 The extent of the child abuse would lead Ireland's then prime minister Brian Cowen to apologise to victims in June 2009 for the government's failure to intervene.
In November that year another report, this one focusing on the Dublin Archdiocese, found that the welfare of children and justice for victims had been subordinate to "the protection of the Church".
Ireland's education minister at the time, Ruairí Quinn, sought an additional €470m from the orders as the cost of the redress scheme grew to €1.4bn.
Fifteen of the 18 religious orders finally agreed to contribute an extra €352m in cash, property, rent waivers and contributions towards counselling.
Some €110m of this was cordoned off for Caranua, a state body aimed at improving victims' lives by paying for services in health, education and housing.
One of the orders, the Congregation of Christian Brothers, has yet to pay a remaining €6.8m to this fund.
A spokesperson for the Christian Brothers told BBC News Northern Ireland that previously, this money was linked to the sale of a property, but would now be paid in stages up until December.
In 2014, William was awarded €36,000 by Caranua.
But, frustrated with the application process and in response to a victim-led backlash to a cap on payments, William paid his €36,000 back.
"That played havoc with me. It still does, to be honest. You feel that you owe them the money," he said.
"You feel like you're getting something there that you're not entitled to."
William has been on hunger strike twice outside Irish government buildings demanding the government create a survivor-led focus group to make recommendations on support services for the remaining survivors.
Ireland's Department of Education and Skills, which oversees the survivor fund, told BBC News NI that an inter-departmental committee was working on identifying supports and services for survivors.
But decisions on which of these services should be implemented was "not within its remit", it said.
As for the Magdalene women, their reparations came much later.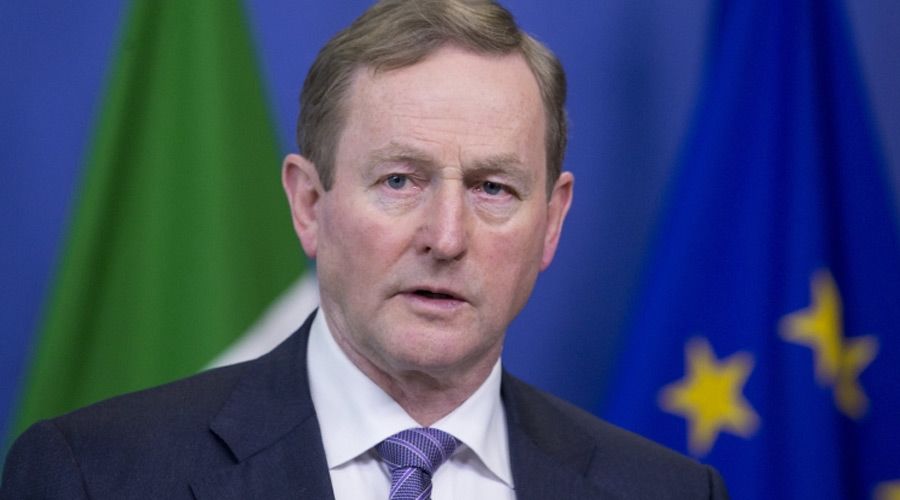 Only in 2013 did the then Taoiseach Enda Kenny apologise after the findings of the first ever detailed report into the Irish state's involvement in the Magdalene Laundries.
The government established another scheme that worked in a similar way to the redress board, although it remains open and there are no plans to close it.
The scheme gives out lump-sum payments ranging from €11,500 to €100,000, based on a woman's length of stay in an institution. It also provides pension and health benefits.
However, Magdalene survivor groups have pointed out that package of benefits falls short of what was proposed in a list of recommendations published in 2013.
The scheme was also criticised when it told some women they were ineligible for compensation.
To date, a total of €29.8m has been paid to 770 applicants, with 58 receiving the minimum payment and 272 receiving the maximum payment.
The Department of Justice scheme doesn't include funding from religious orders.
As the decades passed, so did judgement on the Catholic Church.
In 2013, Pope Francis began his papacy by calling for "decisive action" on clerical sex abuse.
In 2018, he went even further when he condemned the "atrocities" of child sex abuse and clerical cover-ups in a letter to the world's 1.2bn Roman Catholics.
The letter was published a day before his visit to the Republic of Ireland, where he met a group of victims of clerical sexual abuse.
The visit was a sombre affair. Addressing 300,000 onlookers at Dublin's Phoenix Park, the Pope begged forgiveness for members of the Catholic Church's hierarchy who "kept quiet" about the abuse.
But it is in the grounds of Maynooth University in Kildare where the Catholic Church is trying to make amends.
The National Board for Safeguarding Children in the Catholic Church in Ireland is situated in the seminary, where young men are trained for the priesthood.
Two of Ireland's Catholic bodies – the Irish Catholic Bishops' Conference and the Association of Leaders of Missionaries and Religious of Ireland (Amri) – established the board in 2006 on the back of the reports, the investigations and the public outcry.
Teresa Devlin, chief executive of the board, has been reviewing the Church's safeguarding practices since 2009.
"The aim was to assess the practices of child safeguarding against the standards in every diocese and every religious order," said Mrs Devlin.
Even though her organisation's office is flanked by a church and a seminary and is directly funded by Church bodies, she said her work was separate and independent.
When Mrs Devlin began her work, what she found was a culture of failing to report allegations and ignorance to the long-term impact abuse can have.
"In some cases, there was a pattern of people being moved around because they thought by moving those who harmed children that the abuse would stop."
"Clearly, of course, we know that doesn't happen."
It took her and her team six years to complete these reviews. At the same time, the board offered training, support and guidance. Over time, standards improved greatly, said Mrs Devlin.
"Everybody now understands that if there is an allegation against someone, that person cannot be in ministry," she said.
Still, when it comes to engaging with victims, dioceses and religious congregations need to work harder to reach out, said Mrs Devlin.
"There are bishops who are exceptionally pastoral and responsive and are able to make people feel like they have been listened to and believed," she said.
"There are others who still struggle. They are trying to manage the accused priest and the person who has come forward."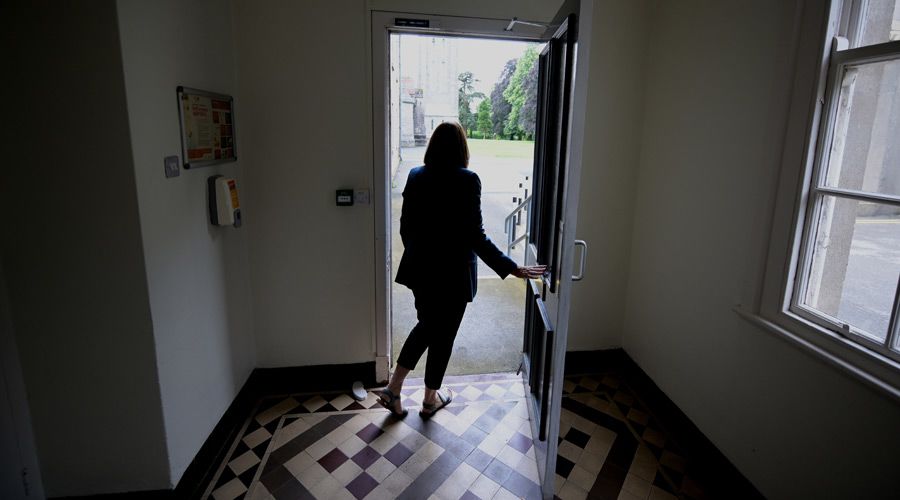 Part of Mrs Devlin's job is also to hear from victims and ask them to come forward.
"Any big event, like the Pope's visit to Ireland, will encourage more people to come forward," she said.
There are still people who will come to her with allegations of abuse. Most of them relate to abuse that is alleged to have happened before 2000.
Over a decade of work to make amends, Mrs Devlin has learnt that when a victim comes forward, they might not want anything more than to be believed.
"Everybody is different and everybody's needs are different," she said.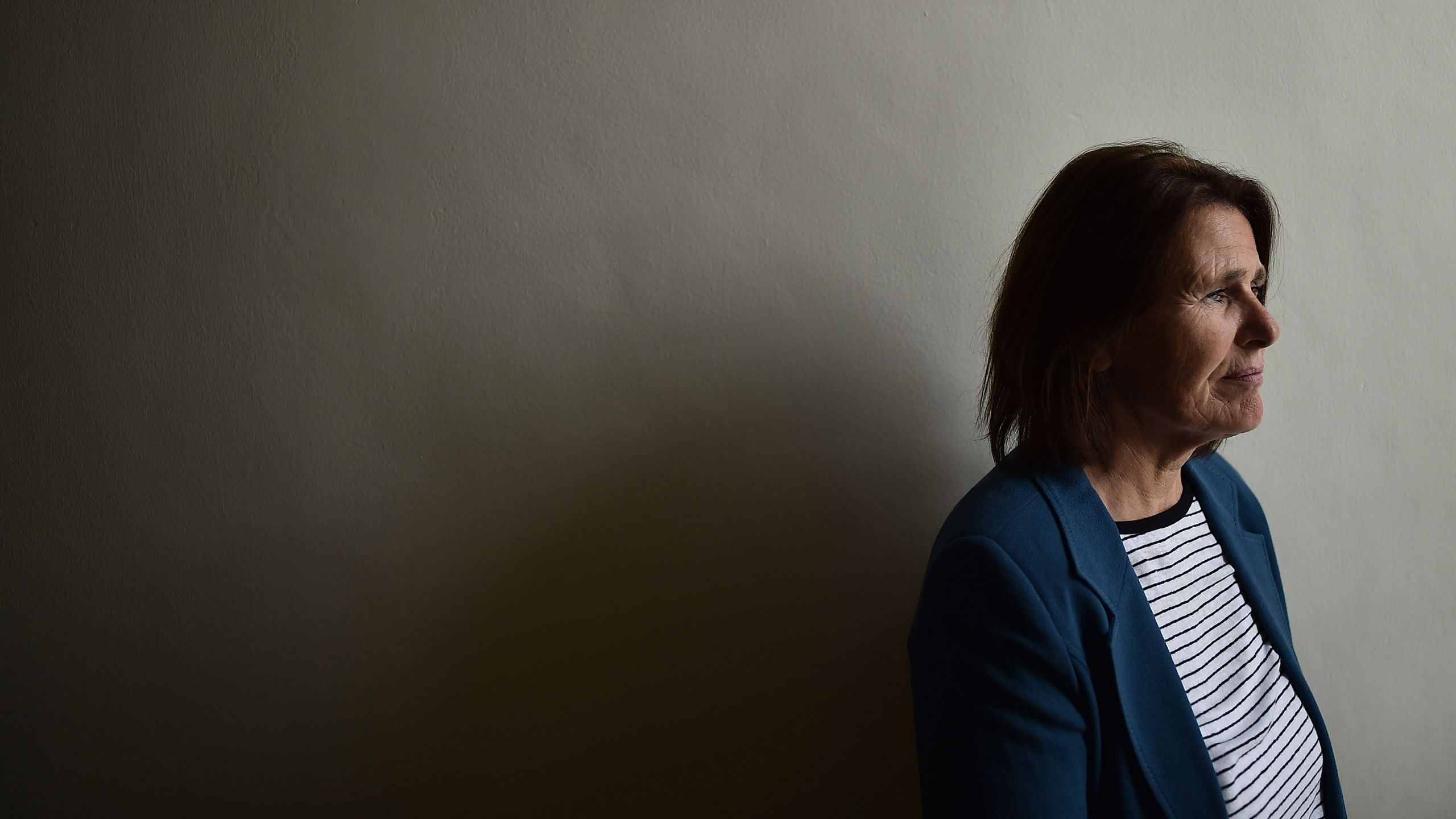 One similarity in William and Mary's stories is that both lost brothers who neither can forget.
In Mary's case, she seeks justice.
Christy Smith was her older brother.
Born in the Bessborough mother-and-baby home in Cork, he ended up in an industrial school, like Mary.
But she never knew him. In fact, she never knew she had a brother until she met a woman from Cork who knew her family and told her that Mary had been her mother's second child.
Mary, who was 37, searched archives for a birth certificate.
"I didn't know anything about him, not even his date of birth or a place," she said.
She finally found it.
Determined to find her brother alive, Mary appealed for information on an RTÉ radio programme.
Her search brought her back to Cork, where, in 1990, she found her brother in psychiatric care.
Their 17 years together is documented in photos spread out across Mary's coffee table.
She points to a framed picture of the pair of them whenever she says his name.
Mary said she never understood why Christy was put in a psychiatric home.
He was smart, she argued, and could remember everything about the industrial school.
Convinced her brother needed to be released, Mary contacted health authorities, politicians, hospitals, media and anyone who would listen.
But in 2007, Christy died. Mary buried him close by the pauper's plot where their mother lies.
Mary, still convinced that Christy should never have been committed to a psychiatric institution, has taken her case to a solicitor to seek justice for her brother.
In William's case, his brother's death will always remain a mystery to him.
Thomas went to Lourdes in 1983 and came back in a coffin.
William and Thomas were volunteering with a local Catholic organisation.
The brothers were both asked to go to Lourdes, but Thomas was the only one to go.
"I said no because something was telling me that something was going to happen," said William.
The news about his brother was delivered on a Friday morning. He was told simply that Thomas had passed away.
The next Tuesday, the coffin was brought back to Ireland.
William said the coffin was never opened and that he was never told how Thomas died.
He asked the Church, the volunteering group, the hospital, the Lourdes Registrar of Deaths, the airline and the funeral undertaker for information, and has found nothing.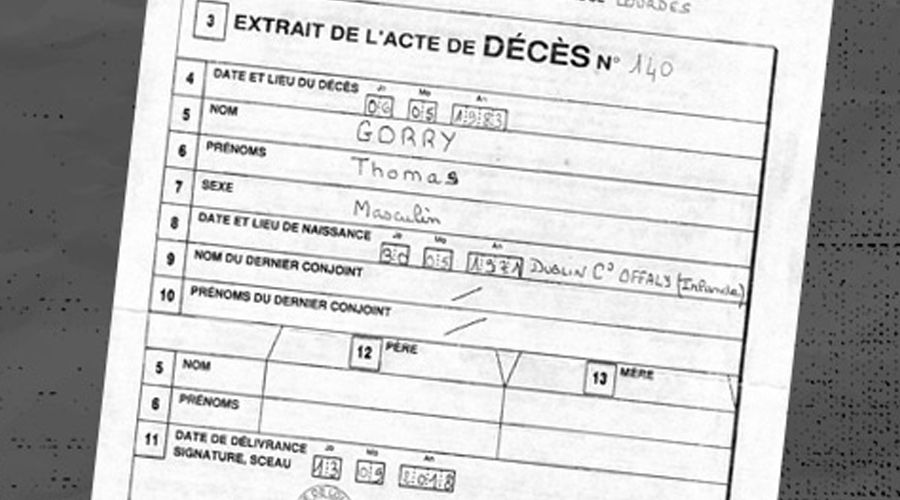 The only document he has is a death certificate from the French authorities with the wrong place of birth and no parents' names.
William will always be consumed by the mystery of what happened to Thomas.
This year is a year of anniversaries for William and Mary.
It is 20 years since the first state apology to the institutional abuse survivors.
It is 10 years since the second state apology and the publication of the Ryan Report.
But for William and Mary, feelings of betrayal run deep.
Each has their own story, but they both grapple with the same problem: the need for resolution.
William has spent many years helping other survivors filling out forms, making appeals and navigating the bureaucratic system of state schemes.
It has not been possible for him to count the total number of survivors in Ireland. The nearest he has got is an estimate from a state agency report in 2015, which suggested there were about 12,125 survivors alive at the time.
As the state fund, Caranua, is set to make its final payments to survivors by the end of August, William's fear is that many of those survivors will die without getting the support they deserve.
There is currently nothing to take its place.
"They need to give survivors the voice they deserve," said William.
"If they don't get that right, as far as I'm concerned, nothing else is going to work."
Written By Leanna Byrne for BBC News – BBC