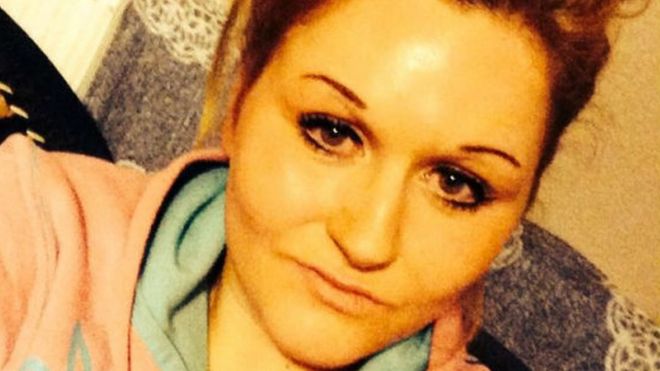 "A woman with a mental illness dropped her 18-month-old child out of sixth floor window before telling police she "had sacrificed him to Jesus", a court heard.
Gemma Procter, 23, admitted the manslaughter by diminished responsibility of her son Elliott, who fell from the flats in Bradford.
Procter was given an indefinite hospital order at Bradford Crown Court.
Elliot died in the fall from the Newcastle House flats in October 2017.
Judge Jonathan Durham Hall heard Procter, of the Newcastle House flats, was suffering from paranoid schizophrenia at the time, and believed God was telling her to kill Elliot.
'Never a bad mother'
The hearing was told that after dropping him from the window, she told police officers who arrived: "I've sacrificed my son to Jesus Christ".
The court was also told she had a record of previous substance misuse including cannabis and alcohol.
Elliott had suffered fatal injuries in the fall by the time police arrived.
As he sentenced Procter, Judge Durham Hall said: "Let's all agree this is a terrible tragedy.
"You were in the grip of a serious illness. There is no sentence I can impose that can be harsher than the sentence you imposed on yourself."
The judge told her: "I am absolutely satisfied that nobody, including yourself, had any concerns or pre-warning that you could or would do what you did.
"Your offending, I am satisfied, was due to this extreme illness. The harm is off the scale, but the culpability is not.
"Nobody thinks that you were ever a bad mother and you were never a bad mother to Elliot."
He added that while her child was the "primary victim", Procter herself was nonetheless the "secondary victim" due to the loss of her son.
Judge Durham Hall added: "You will understand that when parents do what sadly and tragically you have done, the public whom I serve, whose interests I must protect, demand explanation.""