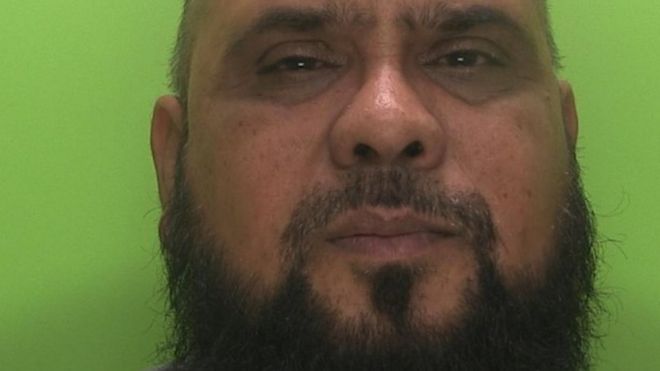 "A Muslim told a court that his community turned against him after he made sexual abuse allegations against a spiritual leader.
He claims that he was assaulted over a five-year period in the attic of a mosque which stood on a street corner in Sneinton.
Mohammed Rabani, [now sentenced to 25 years for the offences] now 61, was the imam at the mosque which was on Thurgarton Street. He denies three charges of indecent assault.
Giving evidence at Nottingham Crown Court, the alleged victim said he was sent overseas when the claims first emerged.
"It was to get me out of the way so they could sweep it under the carpet so things would fizzle out and die down.
"They said people like the EDL could get hold of this – that the world is against Muslims.
"All people wanted me to do was be quiet and basically take it to my grave," he said.
The man said he did not speak of the matter to others at the mosque but claimed that Rabani did.
"He decided to go round telling everyone and make sure the whole community goes round in my face, saying 'what is all this you are saying?' People were coming up saying 'why are you making these allegations? They are not the truth.'
"It was creating a dark atmosphere. I didn't want that, I didn't want to bring disrepute to the House of the Lord," he said.
The alleged victim's brother told the court he also attended the mosque, which has now moved. He was among many children who learned the Koran from Rabani of St Stephen's Road, Nottingham.
These lessons took place in the prayer hall. He said that Rabani would punish children who made errors, slapping their faces or hitting them with a stick.
But he said that the imam never punished his brother, telling the jury: "He was being kind, which I think was out of character, because he was not like that with other children."
David Outterside, prosecuting, said there had been a meeting of mosque members which included an official who travelled from Birmingham.
The brother told the court: "He said he would remove Rabani straightaway from leading prayers at the mosque." This action was taken, he said.
Clare Ashcroft, defending, said that the brother knew nothing of the allegations until he went with him to a police station. He agreed.
She said: "You provided a witness statement to the police. You were asked to reflect back on events which happened years ago. Your recollection was your brother seemed to have a close relationship with the imam." He said: "Yes."
Miss Ashcroft asked: "There was some chastisement if you failed to recite the Koran correctly, is that right? It was never the kind of chastisement which went beyond a simple slap."
He said: "It was not a simple slap."