"A man wielding a knife in central Paris Saturday killed one person and wounded four others, shouting "Allahu akbar" — Arabic for "God is great" — prior to the attack. ISIS later claimed the attacker was a "soldier of the Islamic State."
Paris Prosecutor François Molins told reporters the evening's bloodshed, where authorities confirmed an attacker wielding a knife murdered one person, is already being investigated to determine whether it was an act of terror.
"Based on testimony of eyewitnesses who said they heard the attacker saying '[Allahu] Akbar' and because of the method of the attack it's the anti-terror unit who is in charge of the investigation," he said.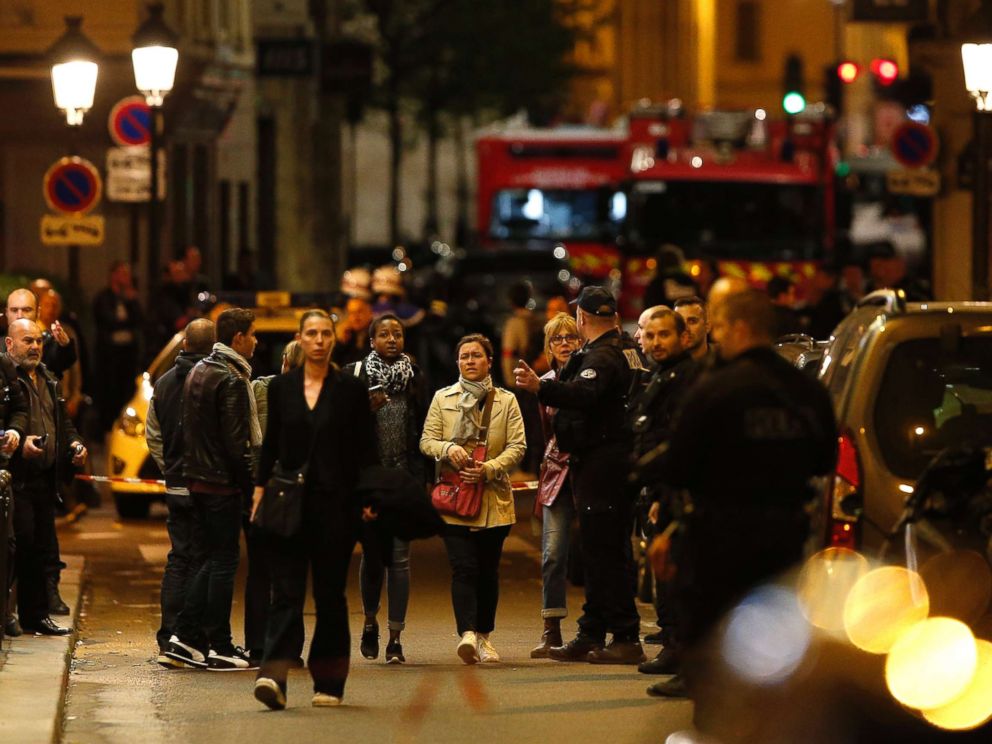 A French judicial source confirmed with ABC News Sunday that the alleged assailant was on the country's database of radicalized people.
Hours after the incident the terrorist group ISIS claimed the killer as one of its "soldiers," the SITE Intel group, which monitors terrorist messaging, said.
"The executor of the stabbing operation in the city of Paris is a soldier of the Islamic State and the operation was carried out in response to the calls to target the coalition states," the SITE Intel group reported the Amaq Agency, ISIS's media wing, as having said.
According to SITE, the designation of a "soldier of the Islamic State" generally refers to an ISIS-inspired attack, as opposed to one directly coordinated by the terror group.
Pierre Gaudin, the Paris Police Prefecture director, said five people were assaulted. The attack happened just after 9 p.m. in the 2nd arrondissement of Paris, rue Monsigny, he said.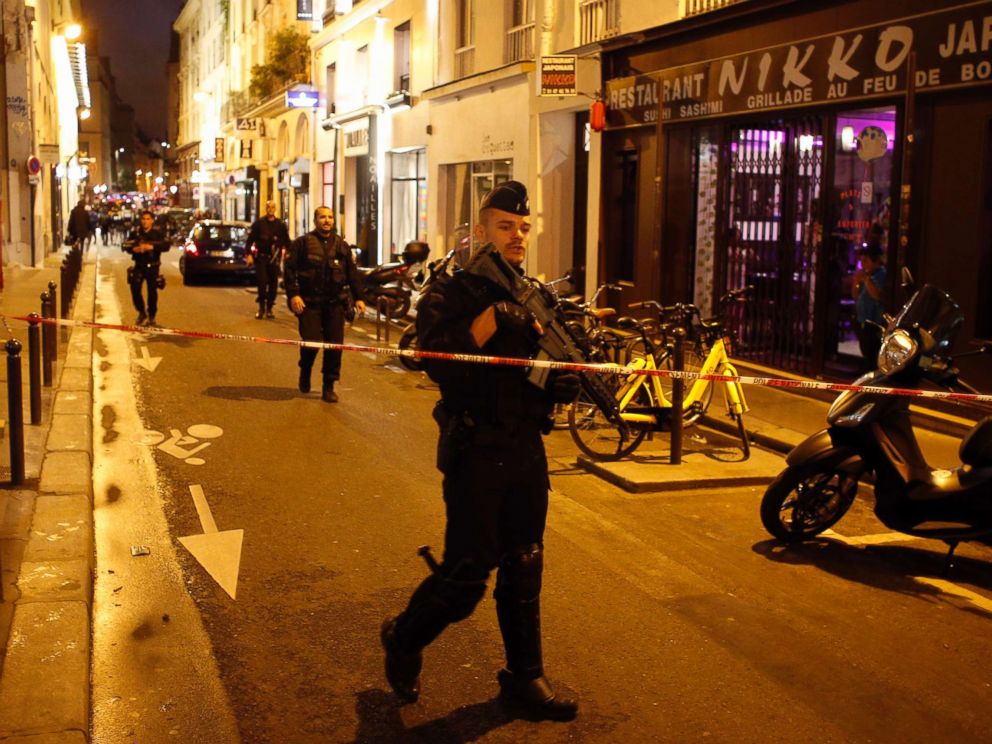 The alleged assailant was shot by the police and was pronounced dead. Police said the attacker was "neutralized" within nine minutes of the first emergency call.
"The police intervened immediately and the individual died," he said.
The suspect was born in Chechnya in 1997 and had no previous arrests, according to The Associated Press. The AP reported the attacker's parents are in custody as well.
French Interior Minister Gerard Collomb tweeted a photo of himself meeting with first responders to the attack, saying in French, "They watch for the fatherland."
In addition to the person who died, two others were seriously injured and were transferred to George Pompidou Hospital, he added. Two other victims sustained minor injuries. Collomb told reporters early Sunday that all of the victims were expected to recover.