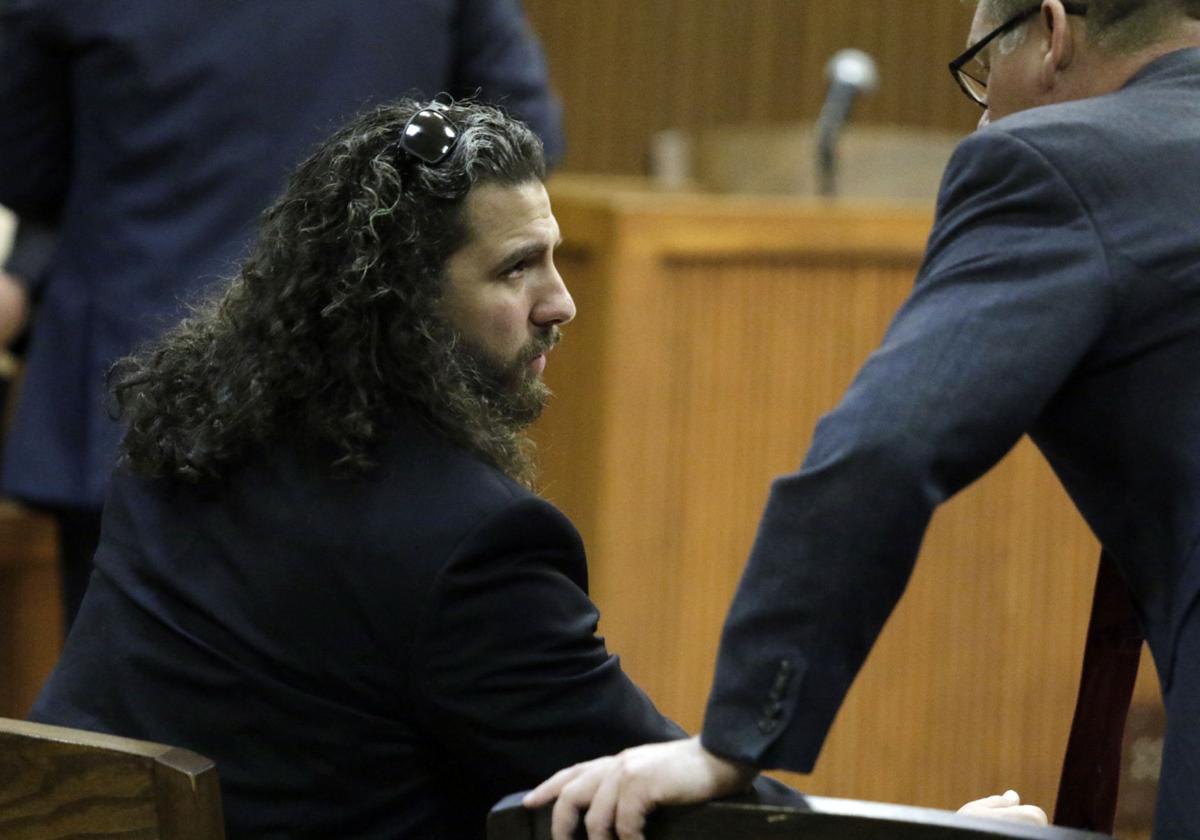 "Judge Steven Speakman found probable cause Wednesday morning in the sex abuse charge against local attorney Gabriel Smith that prosecutors said took place nearly 15 years ago.
The case will be sent before a Lee County grand jury.
Smith, 33, faces one count of sexual abuse of a child younger than 12 years old. He appeared in the Lee County Justice Center for a preliminary hearing Wednesday on accusations of "digital penetration."
Officer Mitchell Allen, an investigator with the Lee County Sheriff's Office, referred to statements from witnesses and victims in his testimony.
Allen has worked on the investigation since January, saying he spoke with a victim who alleges Smith sexually abused her sometime between June and August 2003, when she was 6 years old. Smith would have been 18.
The alleged incident took place at the victim's parents' residence in Salem, Allen said. 
"She says they were having some type of get-together, her parents were, at the [parents'] residence," Allen recalled from the victim's statement. "During this get-together she was approached by Mr. Smith and asked if she would like to play a game."
After agreeing to play a game, the victim and Smith went to a bedroom where the sexual abuse took place, Allen said.
Smith told police that he would not have been at that residence after he was 16 years old, Allen said of Smith's statement to investigators.
The victim had confided in others about the alleged incident before reporting it to authorities, Allen said. She first confided in her boyfriend of the time when she was approximately 15-16 years old.
"She was emotionally upset or scarred so she confided in her boyfriend and then her boyfriend stated that she needed to confide in her parents as well," Allen said, adding that the victim did later talk to her mother and father about the alleged incident.
The family brought this information to Believers Church in Auburn around 2014 – where the victim, her family, Smith and his family had attended at the time of the alleged incident– and sought legal advice, Allen said.
A representative of the church recommended counseling with the counselor at the church and "that if she is the only victim that is stepping forward at this time, that it wouldn't be wise because nobody would believe her being she was just a single victim," Allen recalled of the victim's statements to investigators.
Four other potential victims were discovered during the course of the investigation, Allen said.
Smith's attorney, Benjamin Parr, asked Allen why Smith was charged with only one count of sex abuse given there are four other accusations of abuse.
"The investigation is still ongoing at this point," Allen said."