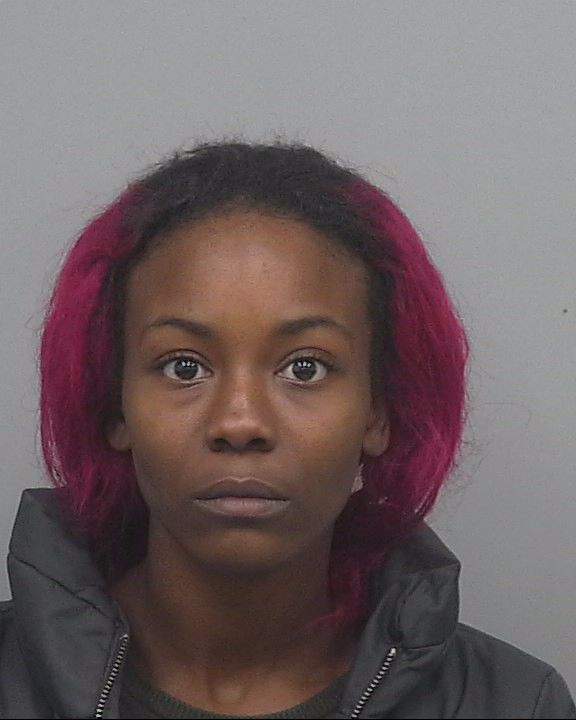 "A mother of two who recently drove her SUV into a pole did so intentionally to prove to her children that God is real "and He would protect them," Norcross police said.
Bahari Warren, 25, of Stone Mountain, was charged with two counts of first degree cruelty to children after she struck a metal and concrete pole at the intersection of Peachtree Industrial Boulevard and Holcomb Bridge Road in Norcross last Wednesday, according to Norcross police Sgt. Eric Butynski, spokesman for the department.
"We responded to a single-vehicle crash just after midnight on March 21," Butynski said. "A Gwinnett Police Department officer was already on scene but we determined it was (Norcross') limits, so we took over. We spoke to the driver first, the mother, who said 'you'll find out tomorrow on Facebook what happened.' We then talked to the kids and asked what happened and the kids pretty much said that mom wanted to prove God was real and He would protect them.'"
Butynski said the mother told her children, who are 5 and 7 years old, to buckle up before she "crossed over the median from the northbound to the southbound lane and drove straight toward a metal and concrete pole."
"We then talked to the mom, who said pretty much the same thing — that she wanted her kids to know that God would protect them," Butynski said. "The kids also told us that as she accelerated towards pole, the mom had her eyes closed."
An incident report showed that Warren confirmed her children's account to police.
"(When) speaking with Ms. Warren at the police department, she said she closed her eyes, covered her ears and kept repeating 'blah blah blah, I love God' and ran the vehicle into the pole," the report said. "Ms. Warren said she needed a near death experience to prove to herself that 'Heaven existed on earth.'"
Fortunately, Butynski said, no one was hurt in the wreck, though Warren was arrested and transported to the Gwinnett County Jail.
The children were released to their grandmother on scene and were not taken into Division of Family and Children Services' custody, though Butynski said it would be "completely up to (DFCS)" whether an investigation would be opened into the mother's actions.
Officers who evaluated Warren on scene determined that she "did not appear to be under influence of drugs or alcohol."
Jail records show Warren bonded out of the jail on Friday afternoon."