"Police are investigating a complaint by a former priest against senior Church of England clergy that they ignored sex abuse claims, the BBC understands.
Matt Ineson said Church leaders failed to act when he told them, more than 20 years later, that he had been raped by a former Bradford vicar.
His lawyer David Greenwood said police were investigating but South Yorkshire Police would not comment.
The Church's national safeguarding team said it was investigating complaints.
Mr Ineson said the abuse began when, following a family breakdown at the age of 16, he was sent to stay with Trevor Devamanikkam, who at the time was vicar at St Aidan's Church.
"He came into my room and put his hand under my duvet and tried to do sexual things and said 'does that not interest you?'
"I said no and he left. The second night he did exactly the same.
"Over time he said that I had to do what he wanted otherwise I'd be out onto the street and the abuse [would] get worse."
Mr Devamanikkam, who later lived in Oxfordshire, was subsequently charged with child sex offences but killed himself in June before his case came to court.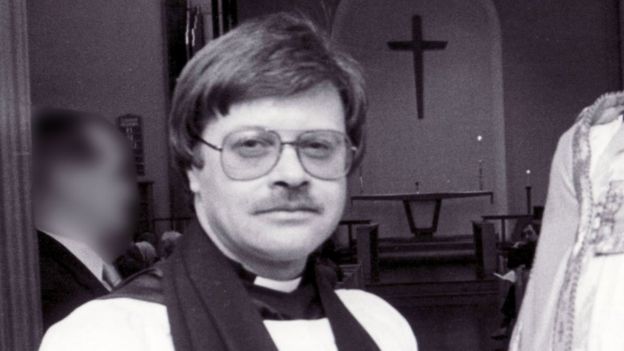 Mr Ineson says he first disclosed his alleged abuse to Peter Burrows the Bishop of Doncaster, and Steven Croft, the then Bishop of Sheffield, now Bishop of Oxford, in 2012.
A year later he said he also told the former Archdeacon of Sheffield and Rotherham, now Bishop of Leicester, Martyn Snow.
But he claims they failed to act and that lack of concern for his ordeal led him in 2013 to resign as a parish priest.
Mr Ineson then filed complaints of misconduct with the Church in 2015.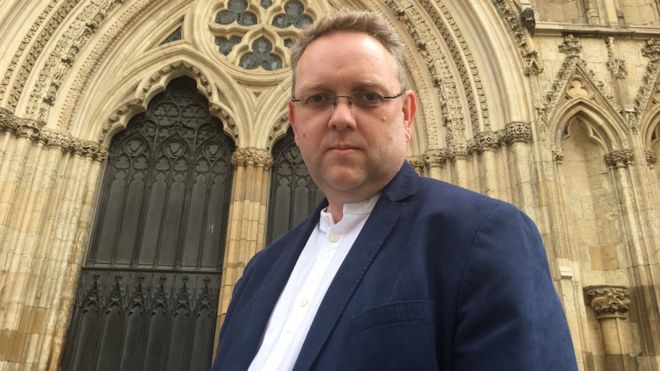 They were lodged against Bishop Croft and Bishop Snow, in addition to the Bishop of Doncaster, Peter Burrows and Archbishop of York John Sentamu.
However, the complaints were dismissed by the Church because they were filed outside a time limit of one year.
Since then Mr Ineson has given a lengthy statement to South Yorkshire Police and is calling for an independent review of the way the church handled his disclosure.
He said: "By lies, by cover up, the Church of England has gone out of its way to protect them [the bishops]."
Mr Ineson also showed the BBC a church document which describes him as "one of the survivors" of abuse by Mr Devamanikkam although the Church said "we and the police have only ever dealt with one victim – the memo mistakenly contained a plural reference to 'survivors'".
As well as the criminal investigation, Mr Ineson is also pursuing a civil claim for compensation from the Church of England.
The Church of England said Mr Ineson's complaints were being investigated and once that had been completed it would be commissioning a review of the case.
"The National Safeguarding Team has been involved with it [the case] since it was brought to their attention and are taking it very seriously but it is ongoing therefore we would not comment further at this stage."
It added: "All allegations of abuse are taken seriously by the Church and we are aware this is a very complex and difficult situation."
"Matthew's account of the abuse he suffered as a teenager is harrowing and we regret that the church did not offer him better protection and support at that time."
The Archbishop of York's office said: "The Archbishop did not fail to act on any disclosure made. As the Diocesan Bishop has responsibility for matters such as these in his/her Diocese, this is a matter for the Diocesan Bishop to inform the Diocese Safeguarding Adviser.""