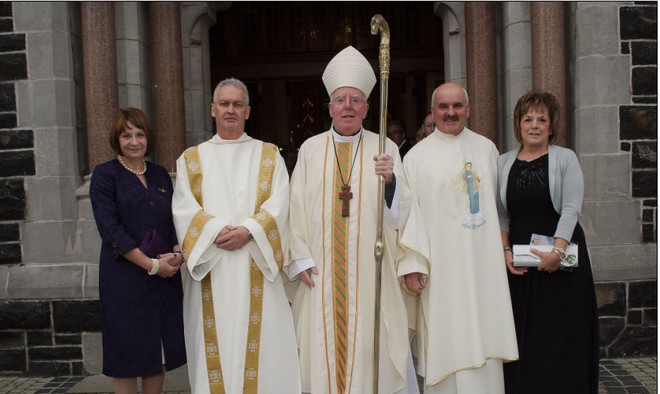 "PARENTS of children at four different Catholic primary schools in County Down are protesting against a local bishop officiating their children's confirmations.
Bishop of Dromore John McAreavey has come under fire for saying mass at the funeral of paedophile priest Malachy Finnegan.
He officiated over Mr Finnegan's requiem Mass in early 2002, despite being aware of abuse allegations. In recent months, there has been a number of revelations about Mr Finnegan's abuse.
Later that year, he met one of the clergyman's victims and said it made him realise that presiding over the funeral of the disgraced priest was a mistake.
Now, parents are refusing to allow their children to receive confirmation if it comes from Bishop McAreavey.
At a meeting last Thursday with the board of governors at St Patrick's in Hilltown, parents expressed their reluctance at McAreavey being present at their children's ceremony.
The bishop agreed to meet with parents the following day, where he was pressed to address the question of tendering his resignation.
Bishop McAreavey is understood to have said he would come to a decision on whether or not he would continue to officiate the confirmations "in the next few weeks".
As well as the school in Hilltown, parents of pupils from three other schools have maintained the same stance. Those schools are St Patrick's Primary School in Mayobridge, St Colman's Primary School in Saval and Carrick Primary School, Burren.
In situations where a bishop does not carry out confirmations, parish priests are permitted to conduct proceedings."