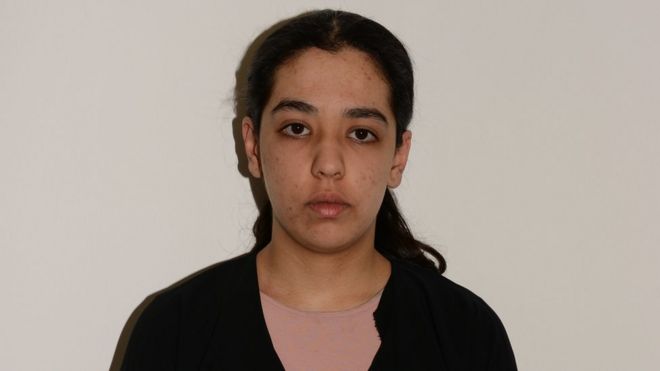 "A teenager who planned to travel to Syria to commit terrorist acts has been jailed for three and a half years.
Sandeep Samra, 18, of Alder Road, Coventry, admitted planning to travel to Syria in preparation of terrorist acts at Birmingham Crown Court.
She claimed she was going to work as a nurse, but messages were found where she wrote, "May Allah give me death in this cause".
The Muslim convert was reported to an anti-extremism team by teachers.
Samra, formerly a health and social care student, admitted planning to travel to Syria but claimed it was for nursing, not violence.
However, extreme content, including Isis execution videos, was found on her phone.
Judge Melbourne Inman QC said Samra, originally of a Sikh background, was effectively "training" herself to watch the "horrific" material, which he said "deeply radicalised" her.
Prosecutor Sarah Whitehouse QC told the court that WhatsApp messages found on her phone in 2015 showed that Samra, then 16, "had become a supporter of Islamic State".
Later that year her father handed a passport the teenager had applied for to police after teachers reported her to the government's Prevent programme.
She applied again for a passport in June 2017, and was arrested a month later with evidence discovered on her mobile phone that she was planning to travel to Syria.
Samra pleaded guilty to a single count of engaging in conduct in preparation of terrorist acts by planning to travel to Syria between June 1 last year and July 31.
After her release, the judge ordered that she will serve an extended one-year licence period."