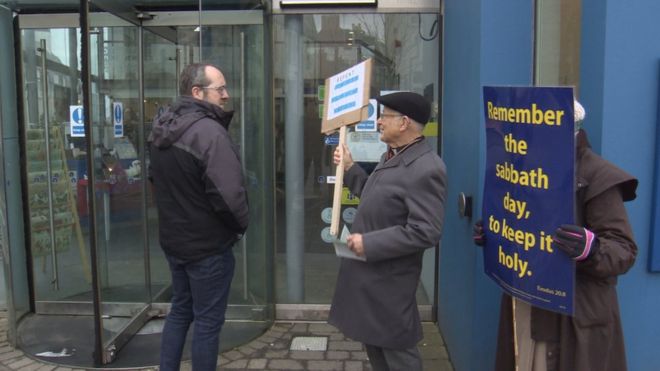 "The cinema on the Isle of Lewis has opened on a Sunday for the first time as part of a trial that has been opposed by Sabbatarian church leaders.
The An Lanntair arts venue in Stornoway showed a sold-out screening of Star Wars: The Last Jedi.
Two protesters including Free Church (Continuing) minister Rev David Fraser turned out, carrying placards.
The screening is part of a trial that will see the centre opening on the last Sunday of the month until March.
About 250 people watched the film, while others attended a workshop which involved building a model Death Star.
Free Church minister Rev James MacIver earlier condemned the opening, saying Sundays gave people time for the "spiritual side of their lives".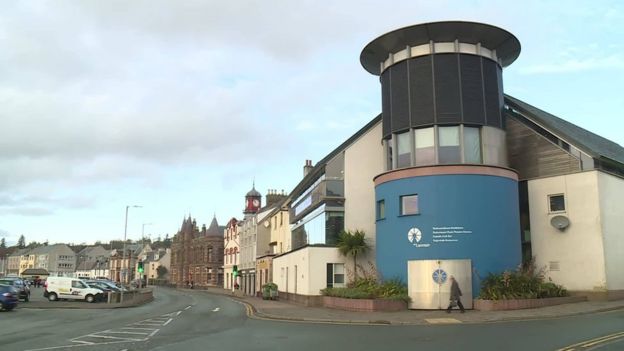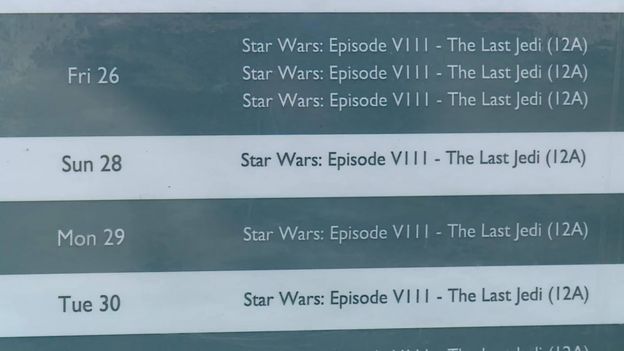 He said the Sabbath was for attending church services and venues, and businesses opening on a Sunday would have an impact on that time.
The island was traditionally staunchly Presbyterian and its observance of the Sabbath was so strict there was a time when play park swings were chained up at dusk on Saturdays.
This has been diluted in recent years with the first commercial flight landing at Stornoway airport in 2002 and the ferry sailings out of Lewis on a Sunday, since 2009.
However, local authority-run leisure centres remain closed on a Sunday, despite campaigners raising money to fund a trial opening – and the Stornoway golf club is also closed.
Although some businesses are now open on a Sunday, a new row broke out last year when a businesswoman was asked in a letter from The Lord's Day Observance Society to close her shop to "protect the traditional custom of honouring the Sabbath".
In preparation for its trial Sunday opening, the An Lanntair arts venue held a consultation which it said showed a "significant majority" in favour of the idea.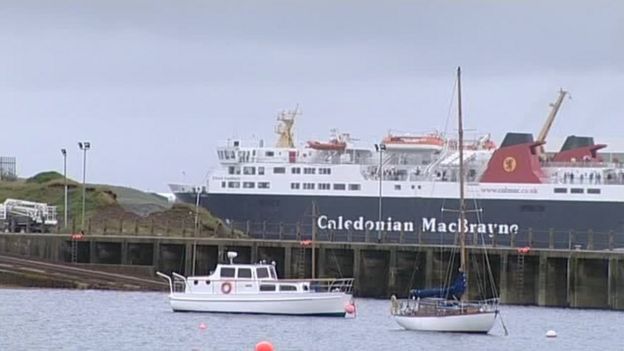 Elly Fletcher, chief executive of An Lanntair, told BBC Scotland the trial opening of the arts centre and cinema was a "very genuine audience research exercise".
"We are not at all trying to challenge or go against local traditions and it feels really important that we say that," she said.
"Sabbath observance is something very important to the Isle of Lewis and… we are mindful and respectful of that."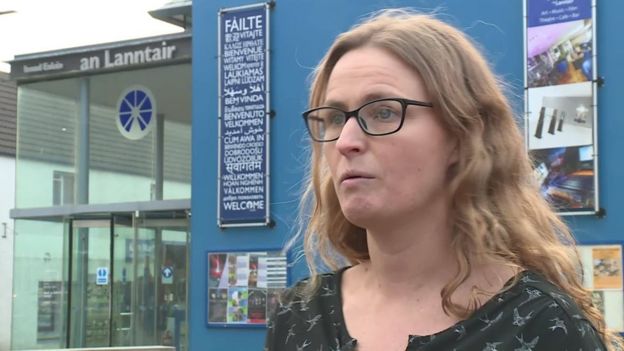 Ms Fletcher said the consultation had concluded there were people in the community who wanted to access the arts on a Sunday and the latest trial was designed to gauge whether it should become permanent.
She said no long-term decision had been made.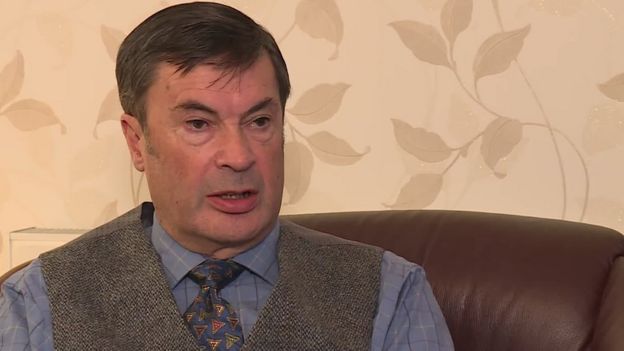 The Rev MacIver, from the nearby Stornoway Free Church, said it was a pity that the church was not consulted.
"I think it is better when there are things that impact on other important services in the community that one should discuss them," the minister said.
"It would be better having that discussion prior to any decision. At least we could give our point of view without then having to do it after the decision has been made.""