"Vaughn Leslie Monagon, 47, of McMinnville, was arrested Friday on child sex abuse charges.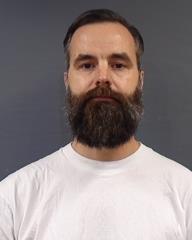 "Over the course of several months, information was obtained that indicated Mr. Monagon had engaged in the sexual abuse of a child a number of years ago," a McMinnville Police press release stated. The investigation has been ongoing since October, it said.
Monagon was arrested on four counts of first-degree sexual abuse, which falls under Measure 11 mandatory minimum sentencing guidelines. The case has been turned over to Yamhill County District Attorney Brad Berry's office.
The release said authorities believe there could be additional victims and are asking anyone with relevant information about Monagon to call the McMinnville Police tipline at 503-434-2337.
Monagon is the senior mortgage banker with Pacific Residential Mortgage in McMinnville. He is also active with the Nazarene Church on the Hill.
According to a feature in a January 2017 News-Register special section: "(Monagon) is an involved member at Church on the Hill in McMinnville serving as the treasurer and board member. In addition, Vaughn is a past winner of McMinnville's annual Biggest Turkey contest." The feature also lists him as "an involved youth leader."
Monagon's photo and listing as treasurer has been deleted from the church's website."