"They lived in a smart suburban home, owned nice cars and went on numerous family holidays. Outwardly, the California couple accused of torturing and endangering their 13 children presided over a happy American family.
But when police entered the home on Sunday they found some of the children "shackled to their beds with chains and padlocks"; they were "malnourished and very dirty".
The photographs David and Louise Turpin posted on Facebook show their children enjoying trips to Disneyland. They are pictured next to Mickey Mouse and a fairytale castle.
In another image, the children wear matching outfits and smile as their parents renew their wedding vows in Las Vegas. The couple did this numerous times, and on one occasion an Elvis impersonator presided over the ceremony.
That impersonator, Kent Ripley, spoke to CBS News about the family he said were "well behaved".
"The way the kids looked physically? Thin, but not excessively thin. I thought they were very active as a family", he said. "I didn't think that they didn't eat or there was punishment or anything like that. They smiled a lot."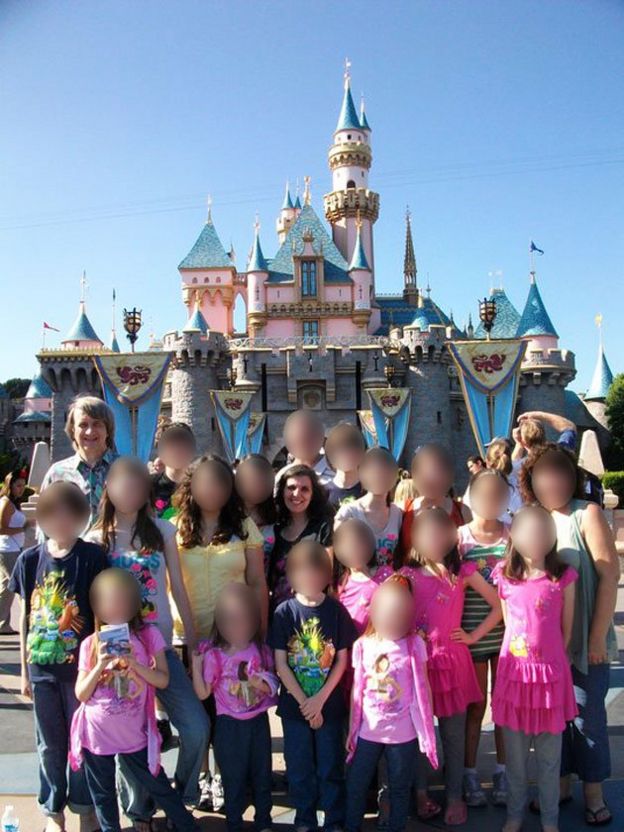 The couple even left a glowing review on the website of the Elvis Chapel, where the ceremony took place.
"If you're in Vegas, this is defintely [sic] the best chapel to marry or renew your vows", they said.
The smiling photographs and positive comments made the family appear ordinary, and Mr Ripley is not alone in failing to spot something strange.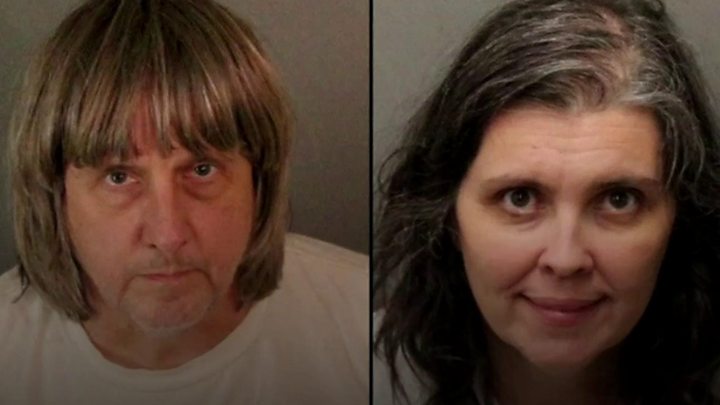 A lawyer who represented the couple when they filed for bankruptcy for a second time in 2011, Ivan Trahan, told the Los Angeles Times: "To me and my wife, Nancy, who was with me during the interviews, we always thought of them as very nice people who spoke highly of their children."
Neighbours have also struggled to comprehend the discovery at the spacious Turpin family home located on Muir Woods Road.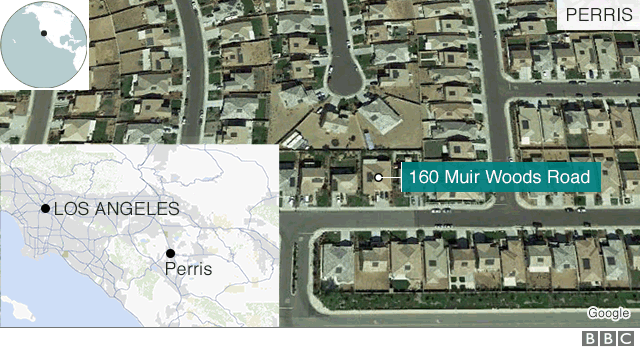 A private school, the Sandcastle Day School, operated out of the address and Mr Turpin was listed as the principal.
"I can't believe this. I can't believe this. It's so sad," neighbour Jennifer Luna told CBS News. Andrew Santillan, who lives nearby, told the network: "I had no idea this was going on. I didn't know there were kids in the house."
This low-key profile did raise suspicions among some residents.
Nicole Gooding, who has lived in the neighbourhood for three years, told Reuters news agency the first time she saw the family was two months ago when the mother and children were cleaning the garden.
"I had never seen them at all until that day," she said.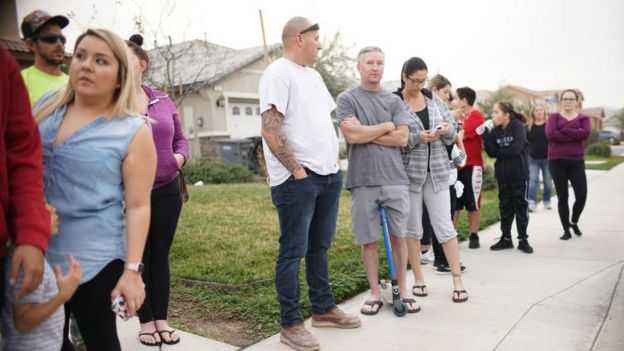 Other neighbours expressed concern about the appearance of the children and said they rarely saw them playing outside.
'Strict home-schooling'
David Turpin's parents, James and Betty Turpin, told ABC News they were "surprised and shocked" at the allegations. They said their grandchildren were home-schooled, and that they had not seen their son and daughter-in-law in several years, although they had spoken by phone.
Referring to David and Louise, they said "God called on them" to have as many children as they did.
They also said the children were given "very strict home-schooling," and they had to memorise long passages of the Bible. Some of the children were aiming to learn it in its entirety, they said. Despite this, Sandcastle Day School is listed on public records as "non-religious".
When the grandparents last visited the family, four or five years ago, they noticed the children "looked thin", they said, but they seemed like a "happy family".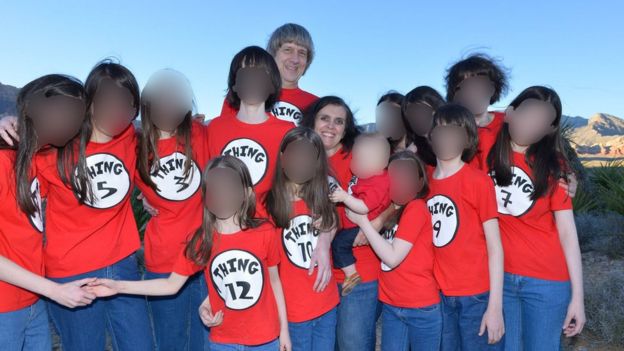 The couple had lived at their current California address since 2010; before that, they had lived in Texas for many years.
Mr Turpin is said to have had a relatively well-paid job as an engineer at aeronautics and defence technology company Northrop Grumman. Mrs Turpin is listed in public records as a housewife, with no income.
With many children and only one earner, public records suggest the family's expenses exceeded their income.
Bankruptcy documents show Mr Turpin earned more than $140,000 (£124,000) in 2011, but that the family's expenses exceeded his take-home pay by more than $1,000 a month.
But, as with what happened inside their home, the family kept any serious financial troubles hidden from public view."