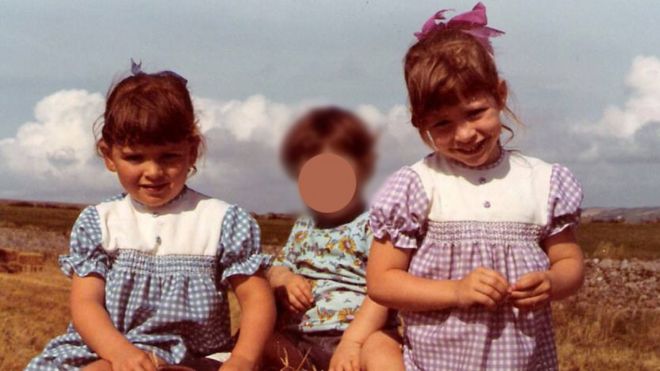 "The family of a girl who drowned on Caldey Island 40 years ago have asked the attorney general to reopen the case because they say findings from the original inquest were not reliable.
It was held two days after Theresa Biggs, six, drowned at Sandtop Bay on 18 July 1977.
Her parents John and Carmen Biggs have welcomed the possibility that their questions will be answered at last.
"There is so much missing that needs to be disclosed," Mr Biggs said.
They have written to Attorney General Jeremy Wright asking him to reopen the inquest. A decision is due within 20 days.
"My father is 80 and I want to see these questions put to rest in the remainder of his life and my mother's life. I want them to be at peace," said the couple's other daughter, Joanna.
Ms Biggs began investigating the circumstances of Theresa's death after it was revealed two months ago that Caldey Island paedophile monk Father Thaddeus Kotik had sexually abused children there.
She claims she and her younger sister were abused by him and Ms Biggs said they made a pact not to see him, even if he offered them sweets, because of the risk of further abuse if they were alone with him.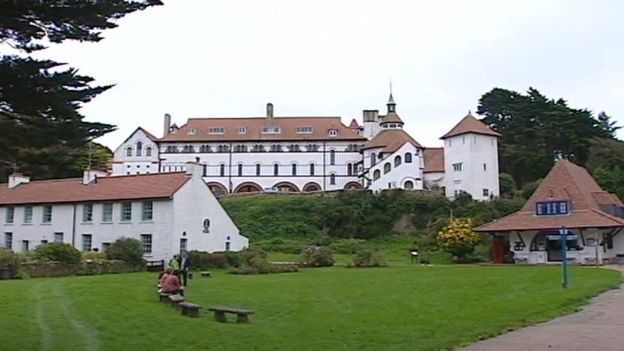 It was in 1977 the sisters were sent to stay with their grandparents on Caldey Island while their mother recovered from the birth of her fourth child.
While there, they were taken to Sandtop Bay – a beach notorious for strong undercurrents – and Theresa was swept out to sea and drowned.
Since allegations relating to Father Kotik came to light, Ms Biggs has obtained a copy of the inquest documents that had never been seen by her parents.
In the email to the attorney general, the family claim the inquest into Theresa's death was not thorough and the findings were not reliable.
In addition, they said witness evidence of a nun who was supervising Theresa contradicted evidence from all other witnesses at the beach at the time.
"The inference by Sister Sheila Singleton that a child of six drowned due to her own alleged disobedience – when other independent witnesses disagree with the nun – has been a burden on our family for 40 years," Ms Biggs said.
"Theresa was a really lovely, good little girl. She was not disobedient. That is how we want her to be remembered.
"The inquest documents also do not mention other adults who stood praying on the rocks while children attempted to rescue the child in danger."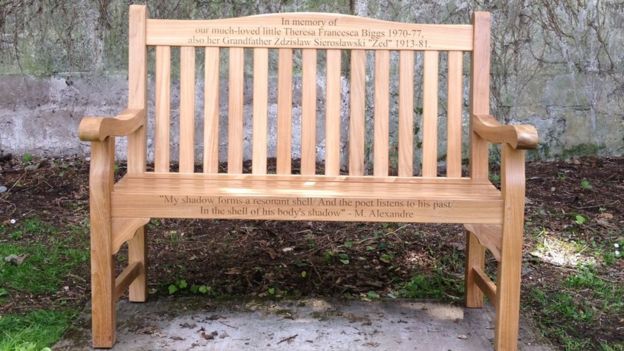 Ms Biggs said the coroner's findings did not question why "there were no signs or verbal warnings about the beach's dangerous undercurrents" or "why children were allowed into waters that were visibly dangerous to the adults present".
The original inquest documents show a statement by Sister Sheila who was looking after a group of children, including Theresa and Joanna, contained inconsistencies but the nun's evidence was accepted by the coroner in his findings.
Sister Sheila told the original inquest Theresa had been forbidden from swimming but was disobedient.
Ms Biggs disputes her evidence because she said the nun asked how to put on her sister's armbands and Joanna showed her how to put them on, blow them up and press the valves in.
She did not give evidence at the original inquest because she was only seven years old at the time.
A boy at the beach gave written evidence that he saw the nun taking Theresa to the water, dressed in a swimming costume and wearing inflated armbands.
Also, Mr Biggs, who attended the inquest in 1977, only discovered the evidence of boys who tried to save his daughter, last month when he saw the inquest file for the first time.
He said their testimonies were not read out – only the evidence of the nun."