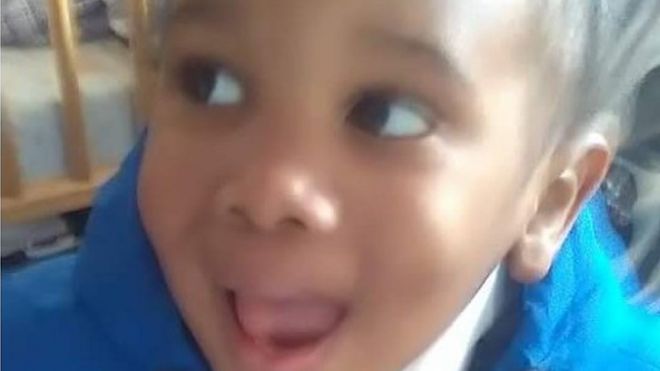 "The brutal murder of a two-year-old boy by his stepfather could not have been predicted, a review has found.
Chevaze McGregor, 27, repeatedly struck Jeremiah Regis-Ngaujah at his Wolverhampton home with a rod and a belt causing more than 100 injuries.
He was jailed for life in June. The boy's mother was jailed for three years and four months for allowing the death.
The city council's serious case review found the "severe level of violence" could not have been predicted.
However, Wolverhampton Safeguarding Children's Board made a number of recommendations, including calling on authorities to improve services to protect victims of domestic abuse.
Jeremiah, described as a "smiley, happy toddler… who enjoyed hugs", died in November 2016 from multi-organ failure after his abdominal injuries caused septic shock.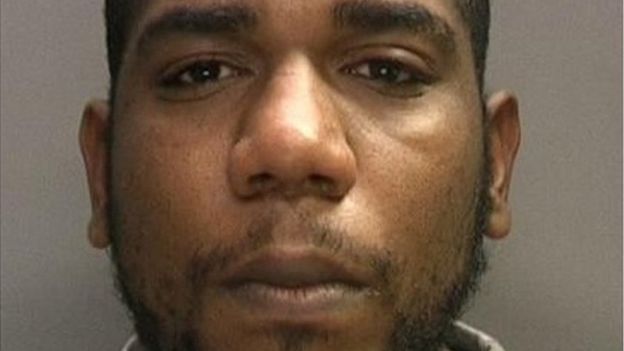 During proceedings, Birmingham Crown Court heard he was left "broken and battered" by McGregor, who inflicted numerous injuries, including a skull fracture, broken ribs and a bite wound.
He had defensive wounds to his hands and arms, which showed he tried to shield himself from the beatings.
McGregor told investigating officers his strong Christian beliefs meant he believed it was necessary to use physical punishment when Jeremiah misbehaved.
The serious case review, which was published earlier, revealed the boy's mother Sindyann Regis, 25, and grandmother also had strong religious beliefs and Regis underwent an "exorcism ritual" by a London pastor when four months pregnant.
However, the review said there was no evidence Jeremiah was subject to violence by his stepfather because of these beliefs.
Regis arrived as a migrant in the UK from the Caribbean in 2003 and lived in London with her grandmother. She met McGregor at a Pentecostal church when she was about seven months pregnant.
In 2014 she was given accommodation in Wolverhampton at the same time a second application to remain in the UK was submitted to the Home Office, but returned to a London hospital for the birth a few weeks later.
McGregor "effectively moved in with the family" in September 2016, two months before Jeremiah's death.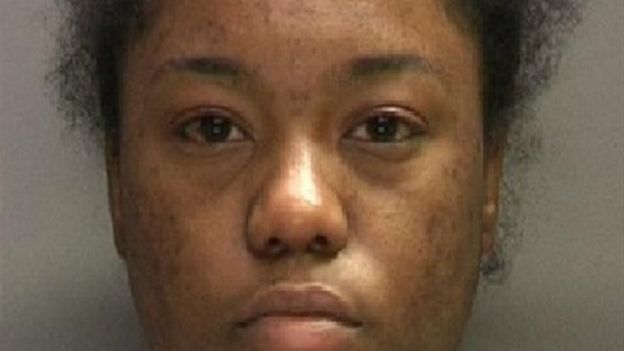 The report said Regis told a midwife she did not want to return to her partner's home in London because he was controlling and she was scared of him.
The midwife reported this to the community midwife and GP. They also highlighted other claims Regis had made previously to social workers in Croydon about alleged domestic abuse by an ex-partner, but this was not kept in her health records.
The review also said information was not passed on quickly enough to authorities in Wolverhampton after Regis had moved.
'No safeguarding concerns'
It said the city's children's services did not know the family had moved there for several months as the information was not passed on by authorities in Croydon.
The Wolverhampton Multi-Agency Safeguarding Hub had also concluded there were "no safeguarding concerns" for them.
Recommendations in the serious case review include calling for improvements in how information is gathered around domestic abuse and gaining a better understanding of the needs of families who do not have leave to remain in the UK.
Linda Sanders, independent chair of Wolverhampton Safeguarding Children Board, said the recommendations had been accepted.
"We are also ensuring that learning from this review is widely disseminated so that we can reduce the likelihood of this tragic situation ever being repeated," she said.
Di Smith, chair of Croydon Safeguarding Children Board, said the report had given the board "the opportunity to reflect on the services we deliver to families and children".
"We will implement the recommendations relating to our local safeguarding children board," she added."