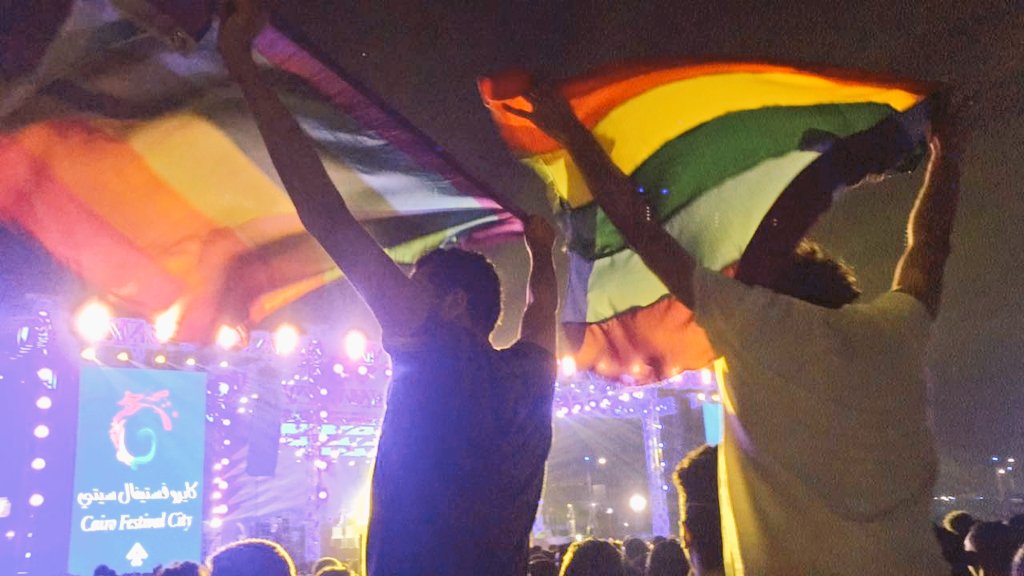 "Two people detained in Egypt in October after allegedly waving a rainbow flag have been freed on bail, a lawyer representing them and a human rights NGO told Reuters news agency.
Sarah Hegazy, 28, and Ahmed Alaa, 21, were released and fined 2,000 Egyptian pounds ($113; £83) each, lawyer Amr Mohamed said.
Rainbow flags, a symbol of same-sex rights, were raised at a concert in September for a Lebanese alternative rock band whose lead singer is openly gay.
The Egyptian Initiative for Personal Rights (EIPR) said that at least 75 people had been arrested at the time of the incident.
Only 10 of the arrests are believed to have been related to the flag-raising. Most of the others were entrapped through online dating apps, according to EIPR."