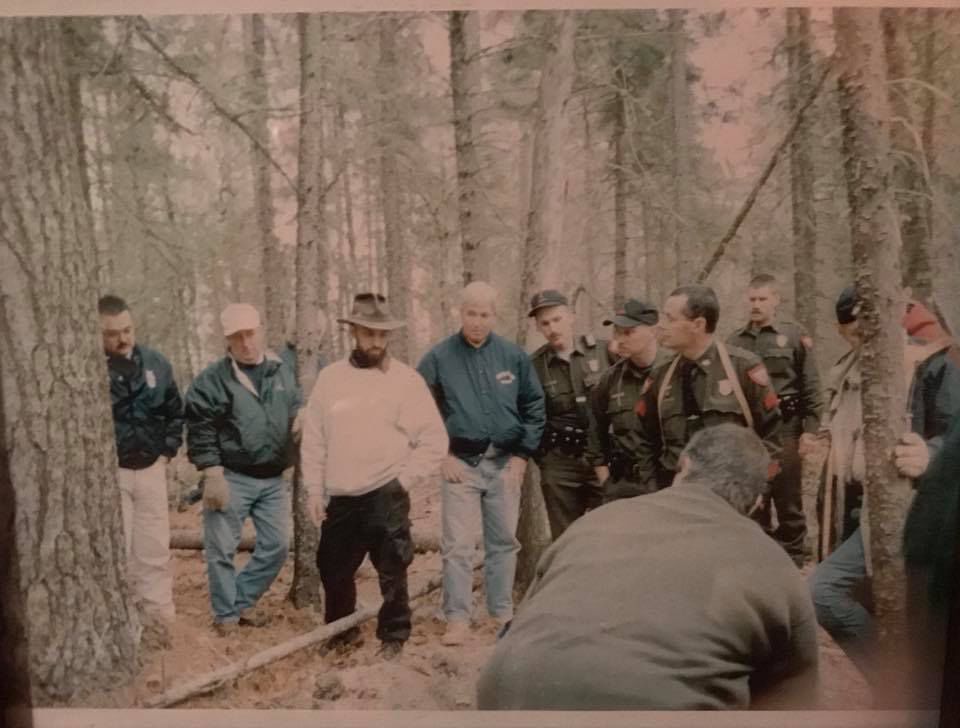 "For three decades Tom Carroll investigated the most heinous and notorious child abuse and child sex abuse cases throughout Bristol County.
They include the Father James Porter case, which started the avalanche of child sex abuse claims against priests in the Catholic Church that followed, and the Attleboro religious cult case in which a 6-month-old child was starved to death by his father in the name of God.
During the course of his career, first with the state Department of Social Services — now called the Department of Children and Families — and then as an investigator under three district attorneys, Carroll affected the lives of hundreds of other children as he sought justice for them, former colleagues and friends say.
Now, his hard work, sense of duty to children, devotion to his family, his friendship and sense of humor will be missed, his friends and former colleagues said Thursday.
Carroll, an Attleboro native, died Tuesday at the age of 64 after battling cancer.
"He was very dedicated. His goal was protecting children. He could sense when a child was in danger," retired Attleboro Detective Lt. Arthur Brillon said Thursday.
Like other investigators in Bristol County, Brillon worked closely with Carroll. They became close friends, in addition to being colleagues.
Carroll's friends and former colleagues, some of whom he taught the ropes in child sex abuse investigations, all described Carroll as hard working and loyal.
"You have to give 100 percent in these types of investigations and that's what Tom did. You are seeking justice for these children," said Brillon, who was the local detective who teamed up with Carroll in the cult case.
Norton Detective Todd Bramwell had known Carroll since he was a child. Carroll once worked at Pleasant Pharmacy in Attleboro, owned by Bramwell's father. The two men later worked together when Bramwell became a detective.
Carroll was a dogged investigator, dedicated to putting child predators in jail, Bramwell said, and did not care who they were or what their position was. During the Father Porter investigation, Carroll interviewed Cardinal Bernard Law of Boston's Archdiocese, who admitted to transferring abusive priests to other parishes without disclosing their crimes to anyone.
"There were people in the Catholic Church with a lot of power. It didn't matter to him. His job was to make sure he got justice for children," Bramwell said.
North Attleboro Police Chief John Reilly, who worked under Carroll's tutelage doing child sex abuse investigations, also became a close friend.
"I don't think the people of Bristol County realize what he did on the behalf of children and how he changed the lives of so many children," Reilly said.
"If I had any success as an investigator," Reilly added, "it was because of him. He was the best of the best. He outworked anybody."
Former Bristol Count District Attorney Paul Walsh, whose office prosecuted Father Porter and the Attleboro cult during the 1990s, remembers Carroll working 50 to 60 hours a week, and driving to Springfield to knock on doors and look through phone books in pursuit of an abusive priest who authorities were told had died. The priest answered the door wearing his clerical collar, Walsh said.
"He was right out a central casting of an old time Hollywood detective of the '50s and '60s, with the cigarette dangling from his mouth and that gravely voice," Walsh said.
At the same time, Walsh said, Carroll had the "acute sensitivity to see what others could not see in a case." As much as he could be as dogged in pursuit of a child predator, Walsh said, Carroll also had the sense of fairness and justice to not bring a case he did not think was there.
"In the DA's office, you have to have a guy in the office who will tell you your fly is down. A lot of people want to tell the boss what they think they want to hear. Tom didn't do that," Walsh said.
During the Father Porter case, Walsh remembers being apprehensive about moving forward on a case with allegations dating back 30 years, no witnesses and against an institution like the Catholic Church. But the Providence College graduate was undaunted by the task.
"He said 'Let me have a go at it. I'm from the area. I know a lot of people,'" Walsh recalled, adding that many people give him credit for putting Porter behind bars when it was actually Carroll.
Walsh said Carroll also worked to keep the same predators he put behind bars after their jail terms were completed under the state's sexually dangerous commitment statute. In one case, Carroll did not back down from a defense lawyer who claimed his client had not committed new crimes for six years.
"'That's because I put him in jail six years ago,'" Walsh recalled Carroll replying from the witness stand. "The judge said 'That will be enough of that. That is stricken.' Tom didn't take any bull."
The other side of the gruff investigator, his friends and former colleagues say, was an intensely loyal friend and devoted family man.
He enjoyed spending time on Cape Cod with his wife LeeAnn and their daughters Caitlin Carroll, Siobhan Carroll and son-in-law Brian White.
"He was very, very dedicated to his family. He loved Cape Cod and spending time at his home there with his family. That was his respite," Brillon said.
Carroll's wake will be Friday from 4 to 8 p.m. in the Duffy-Poule Funeral Home, 20 Peck St.
A Mass of Christian Burial will be celebrated Saturday at 10 a.m. in St. John the Evangelist Church, 133 North Main St., Attleboro. Burial will take place at a later date."